Get the Android 4.2 Keyboard with Gesture Support Now Do you have a hankering to try out the new Jelly Bean keyboard with swipe features? Then I've got some bodacious news for you.
The Android 4.2 keyboard with gesture support has been ported and released, by a third party, in the Google Play market. Sadly, you need to be running Android 4.1 and up to install the app. The developer does mention that a Gingerbread port may be coming in the future.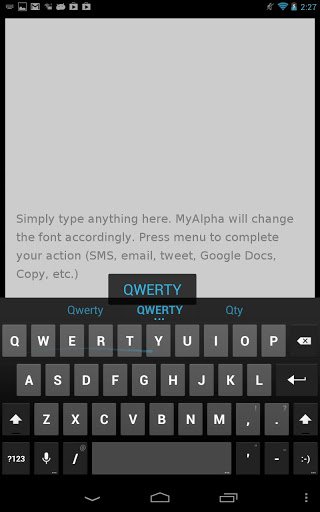 For the time being, only the English language is supported, but alternate languages will be made available soon.
Once installed, you'll need to set up the keyboard manually as the default input device (Settings > Language and Input).
All setbacks aside, I have the keyboard installed on my Droid Bionic, and I totally adore it. Compared to the actual Swype keyboard, which came preinstalled on my phone, the Android 4.2 keyboard is leaps and bounds above it. Go try it out for yourself and don't forget to tell everyone what you think below!
UPDATE (11/15/2012): Honso has updated the app to be compatible with ICS devices. Unfortunately, the Google Play link is broken, it looks like the app may have been taken down. I'll update this post as soon as I know anything else.