Download the New Swype 1.5 Right Now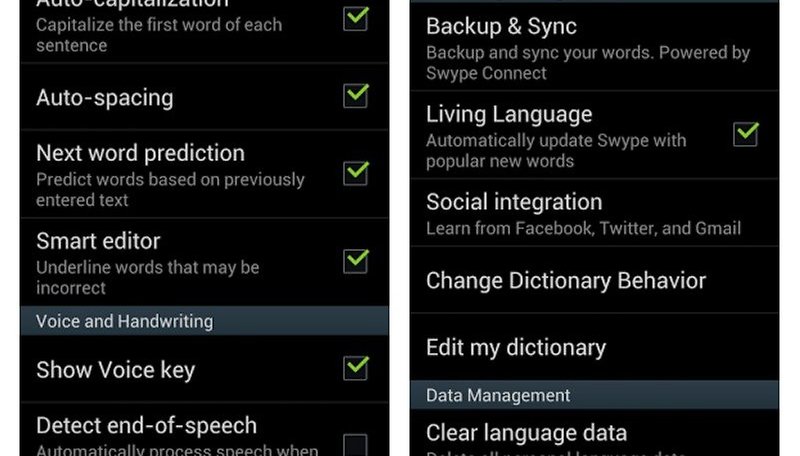 Next to Swiftkey, one of the most pre-installed features on Samsung devices is Swype and it's one of the most popular touchscreen keyboards out there. As of right now, you can test out the trial for free or download Swype for 0.99 US directly from the Google Play Store and install it on your Android device.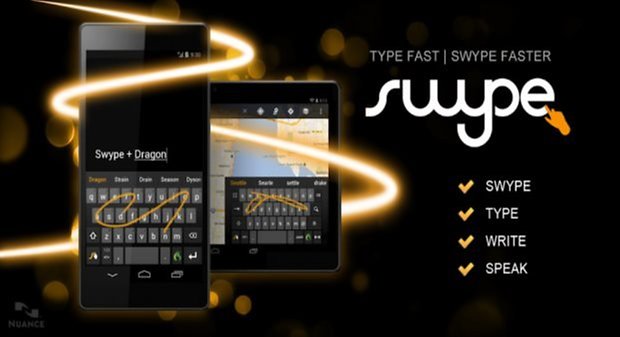 What's new?
Not only the fact that Swype can now be installed right from the Play Store is new. There is also a new menu item called ''My words'' where you'll find the settings that used to be under ''personalization''. Swype has clearly adapted its new menu structure to the Android user interface.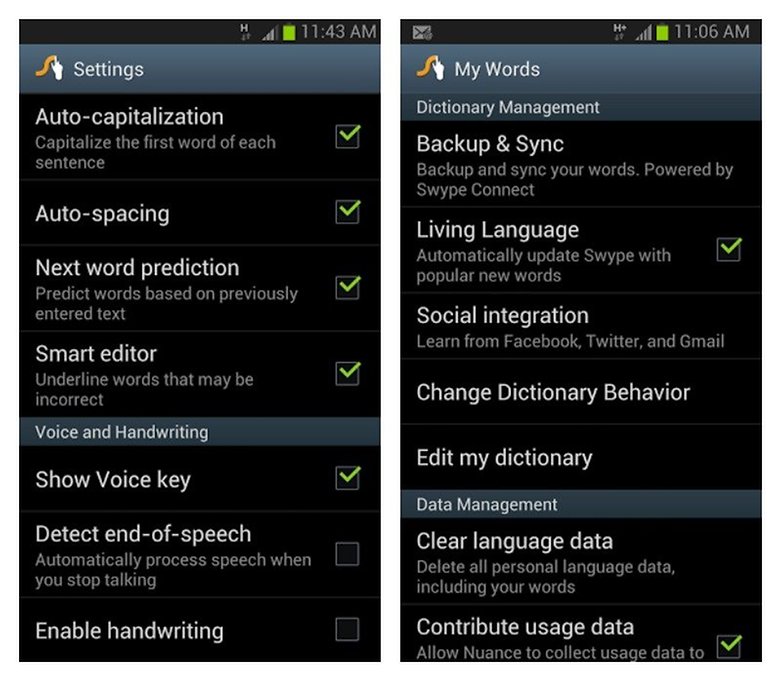 Swype 1.5 has more than 60 downloadable languages. You'll also be able to change the keyboard theme right from the settings, where there are 11 designs available that include 'arktis' and 'holo'. The voice control also works much better than the previous version.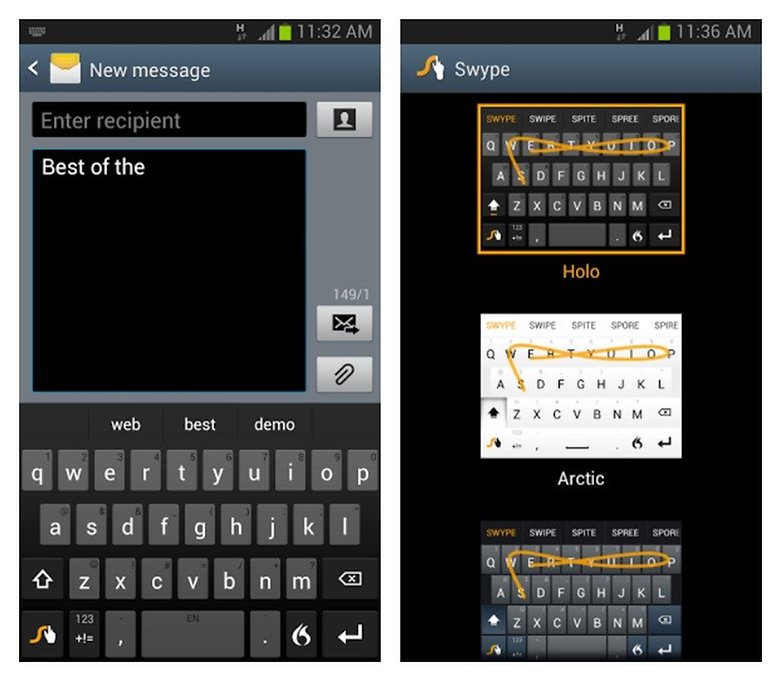 Smart Touch
This feature will be able to better coordinate you entries. For example, if you always swipe between the letters ''G'' and ''H'', but mostly mean ''G'', Swype will eventually take this into account and learn from this, so that G will be chosen, even if you don't directly touch it.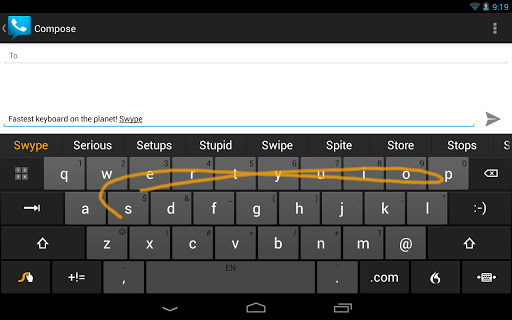 Smart Reselct
Smart Reselect provides the user with more accurate word choices, for when you want to exchange a word with a different suggestion. Select a world and edit it later, the Smart Editor will tell the device to show you both words from before and after the editing. In this way, they've managed to simplify word replacement.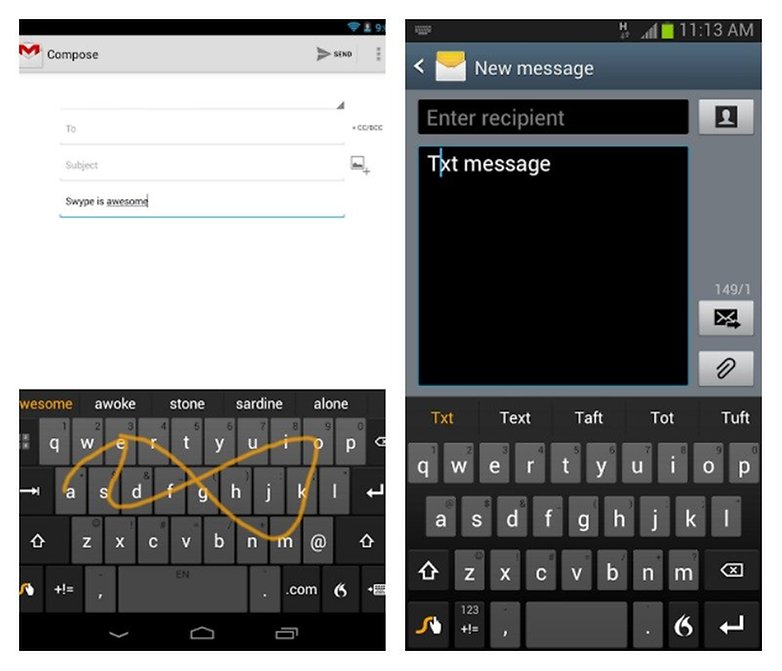 In the ''Dynamic Dictionary'', Swype constantly updates the existing vocabulary with new and popular words. As of now, dialects are also supported. In practice, it looks like the German variations from Switzerland and Austria are also recognized.
It has also just been noted that the Swype version found in Google Play Store is not compatible with the Nexus 7 or 10. I was able to try the beta-version on my Nexus 7 yesterday. Since they advertised that Swype will be compatible for tablets too, we asked the developer for more information about this and we will keep you posted.