Downwell, an addictive arcade game coming to Android, will take over your life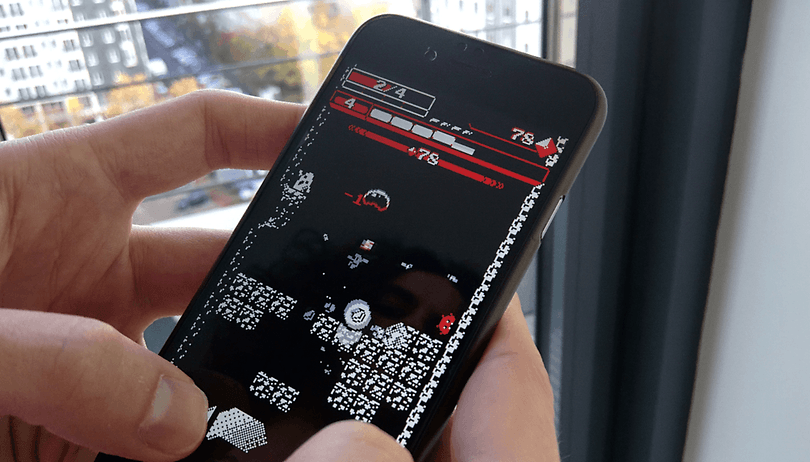 Downwell is a new arcade platformer with low-res graphics, in just three colors. It's also one of the best games I've played all year. Already available on Steam and iOS but coming to Android very soon, Downwell is going to take over your life. Why? Find out below.
Let me get one thing out of the way: this is not Flappy Bird, Crossy Road, Pop the Lock or something similar. Let me get one more thing out of the way, this is not Candy Crush Saga, Clash of Clans or Subway Surfers.
Downwell is a tough-as-nails Rogue-like. It has only three actions – move left, move right, and jump/shoot/select – but it is more nuanced than the aforementioned one-tap games and less exploitative than a 'free-to-wait' title. You have to pay US$2.99 for this game on iOS (shocking, I know) but boy, is it worth it.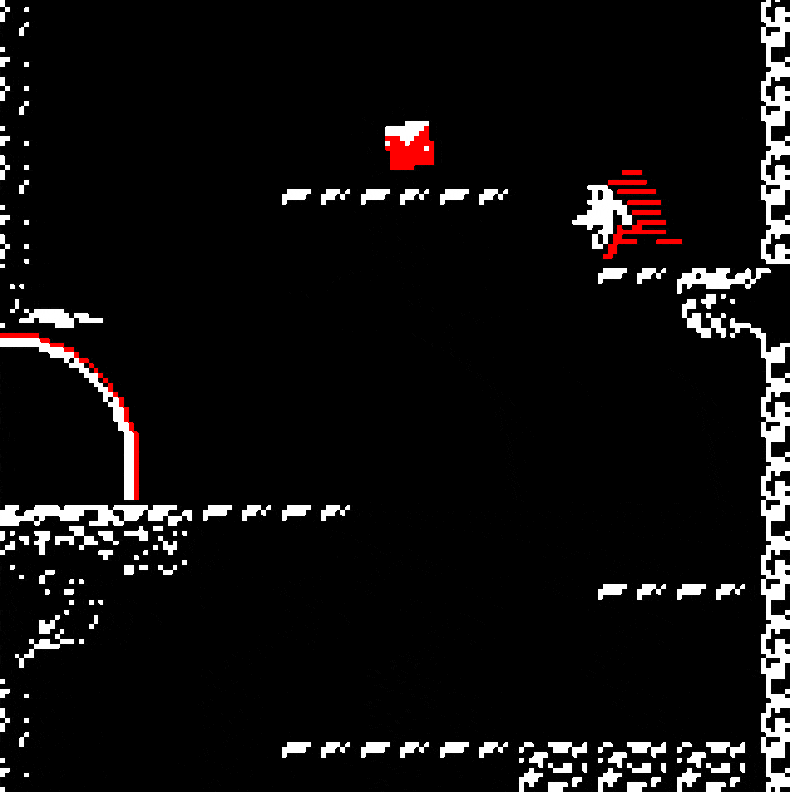 Your task is to navigate to the bottom of each stage while blasting away the nasties in your way. Each creature you encounter has the potential to steal one life from you – on the normal difficulty setting you begin with four. The enemies are numerous and varied, but to experienced players they all pose a simple question: can I jump on them?
You see, landing on any enemy, rather than shooting them, refills the ammo/charge of your gunboots. What's more, if you fall on a string of eight or more enemies in a row, you're awarded with extra gems. These can be used to buy more health and increase your ammo capacity.
The problem is that not all enemies can be landed on without damaging you.
It's this balance of risk and reward that makes Downwell so compelling. It provides a serious challenge – it isn't easy to complete, even on the normal setting – but it's always fair. The frenetic action, mixed with the knowledge that any mistakes are your own damn stupid fault, creates a powerful urge to keep playing. And because you can complete the game in about 15 minutes if you're skilled, it is that much more tempting to keep trying: victory is just around the corner.
As soon as we know the Downwell release date on Android, we'll let you know. If that version plays anything like its Steam and iOS counterparts, there is no doubt that it will be making its way onto our best Android games list.
Have you played Downwell yet? What do you think of it? Let us know in the comments.