Dragon Slayer for Android, a Review of Monstrous Proportions Dragon Slayer was released earlier today in the Google Play store. It's an incredibly gorgeous action, combat game with dragons, but how does it play? Did I mention that Dragon Slayer is filled to the brim with dragons?
You can never go wrong with dragons because dragons are badass. Don't worry, even though this would be the perfect time to use old English speak, I shall spare thee (don't you just love clichés).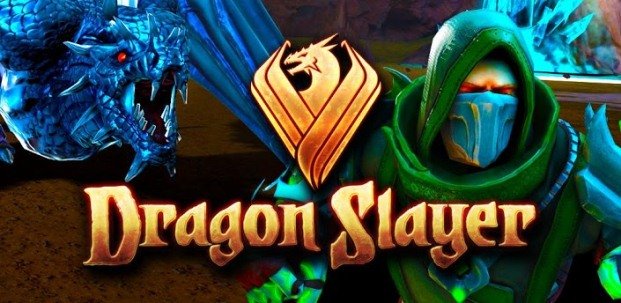 I will always be a fan of anything fantasy, especially when the material includes dragons. I love Skyrim, I love the Dragon Prince Series, I love the Wardstone Trilogy, I love Game of Thrones on HBO- I could just go on and on forever.
So naturally, I got excited when I saw that a new game was recently released in the Google Play store called Dragon Slayer.
The best part is that Dragon Slayer actually includes dragons. Yes, in case you're wondering, that last statement had to be made. Lots of games, movies and other media use the word "dragons," even though the material has no dragons. In my opinion, it's the most heinous crime anyone could commit.
Imagine my horror when I realized the dragon tattoo trilogy had nothing to do with dragons, but I digress.
The art in Dragon Slayer is beautiful. When I say the word beautiful, I mean stunning. For a mobile game that also happens to be free of charge, the visuals are nothing short of stellar! The colors are bright and vibrant, and the various locales you will see actually show off the wonder that is Dragon Slayer's art. I'm not going to drone on about the aesthetics of Dragon Slayer because you can clearly see what I'm talking about in the screenshots and game trailer.
Instead, I will move on to the actual gameplay, which is equally important.
One of the biggest problems with mobile gaming is the inferior control schemes that are implemented in most games. Some developers do an excellent job generating responsive and intuitive controls, others not so much. Face it, touchscreen gaming is a gigantic pain when it comes to controls.
Glu has done an excellent job with the control system in Dragon Slayer. It's remarkably candid and incredibly easy to use. Don't mistake that to indicate the game itself has no challenge though, we'll get to that later.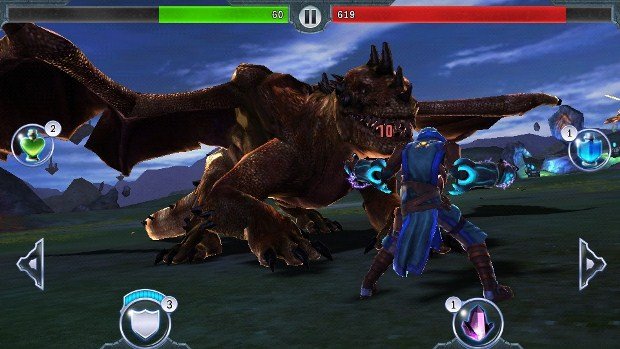 The controls are set up just like this: you tap the left side of the screen to dodge to the left, and you tap the right side of the screen to dodge right. There's a shield icon in the bottom left, which you tap in order to block attacks from the enemy; you must block at the opportune moment. To attack an enemy, you simply swipe the screen with your finger, in any direction. At certain times, when you have dodged an enemy attack perfectly, you will be presented with an option to counter attack. When this happens, a line based pattern will appear on the screen, you must then draw the pattern with your finger in the correct amount of time, and your character will unleash a powerful stun attack.
Believe me when I say this because it's not a compliment I give regularly, the controls in Dragon Slayer are perfectly executed. You don't have to touch the screen or buttons constantly, so this also rewards you the option to sit back and take in your surroundings. This is exactly where the strategy comes into play, as well. You have to plan the appropriate times to attack, dodge and block. Every enemy you encounter uses a different attack strategy, so learning how to time your actions well is vital to your success in Dragon Slayer.
Each site has several enemies, or battles, for you to take part in. Once you've dispatched all the enemies in a location, you move on to the world map where you're free to go to another locale. Dragon Slayer plays in an incredibly linear fashion. You have to fight your way through a noticeably distinct lineup of monsters after selecting a location, and then you proceed along the world map in a linear form. There are branching paths to take on the world map, but they're the exception and not the rule.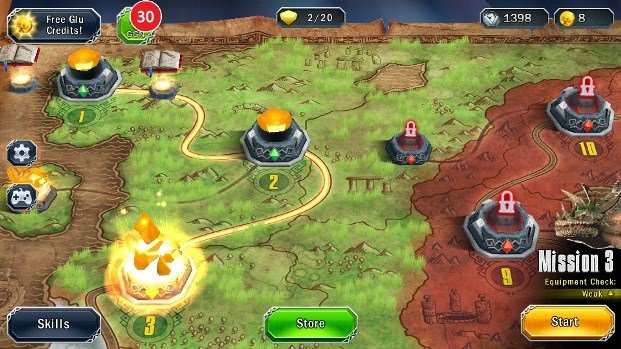 I'm sure you'll be happy to know that the linear gameplay is not an issue, nor does it ruin the experience.
Of course, what would a fantasy game be if there was no way to customize your character? There are plenty of customization options in Dragon Slayer. You can outfit your character with new weapons, armor, pets, potions, and more.
This is where I have my real qualms with the game. Seeing as it's a freemium title, the game gets incredibly complicated, later on if you're not spending any money. Some of the items and upgrades are listed for unbelievable prices, which would take an unruly amount of time to save up for, unless you're spending real money.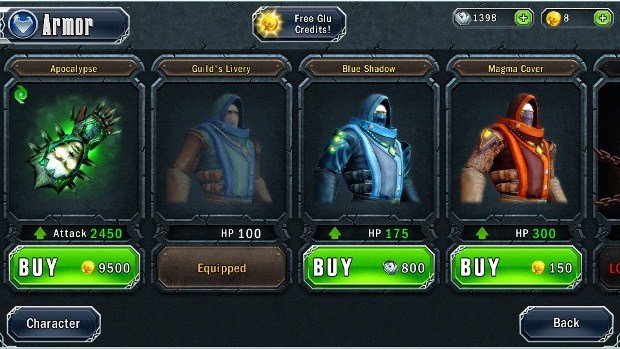 You can play through the entire game without spending a dime, but it will grow increasingly more difficult.
Luckily, if you run out of potions and die, in the middle of a battle, you can always retry from the beginning without losing your progress. Keep in mind, your health does not restore if you die; instead you are returned to the condition that you were in before the battle began. So, if your life bar was only half full before you started the battle, you will be revived with only half of your health. When you do perish, you can retry as many times as you want, and in-between battles you're always given the option to upgrade your character and get more equipment.
You can also return to previously completed locations, to grind experience and level up or to get more coins.
I purposely left out some features, and surprises, which you will encounter if you choose to play the game. This review is already quite lengthy, without me delving into everything.
Dragon Slayer is not without its flaws. For example, the freemium aspects can certainly get aggravating (I don't want to spend unnecessary money damn it), but it's still provided some of the most fun I've ever had in a mobile game. Just the thought of dragons has me quivering with excitement. Glu has taken the idea of dragons a step farther and they've given us the opportunity to fight them, head-on, in close quarter battles. It doesn't get any cooler than that.
Plus, this game is gorgeous. Like really gorgeous.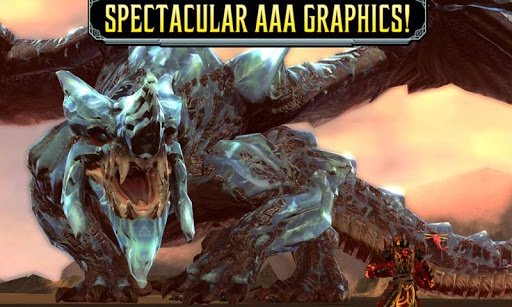 Dragon Slayer is free in the Google Play store. Go check it out and let me know what you think! For those of you that are about to battle, I salute thee.
Just for reference, I used the word "dragon" a total of 27 times in this review. Actually, 28 times if you count that last one.