Motorola Droid RAZR HD "Twin" Caught In The Wild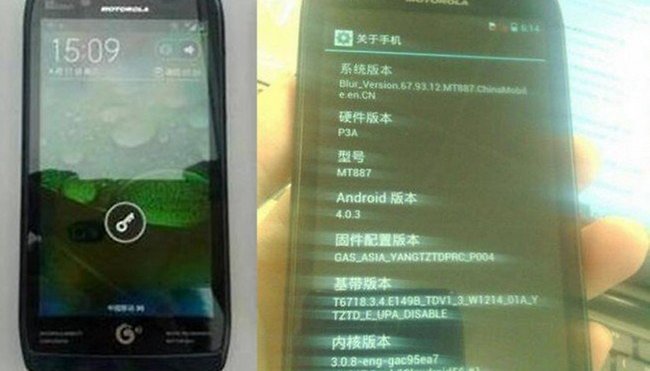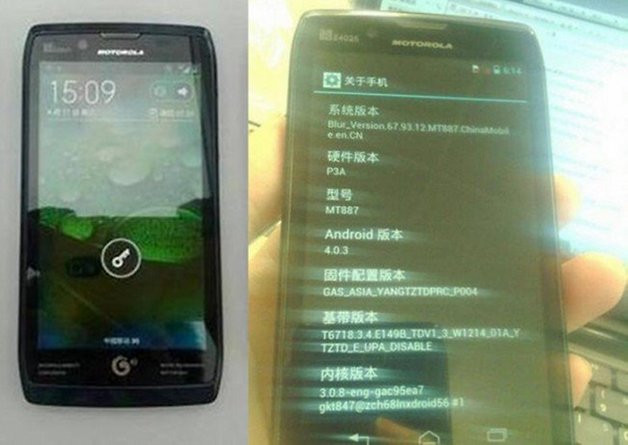 While we've heard some rumors about the Motorola Droid Razr HD, Motorola has been pretty tight lipped about its upcoming dual core device. The device codenamed "Fighter" has only been seen once before, but even those pictures only showed the top half of the device. But thanks to a source in China, photos of a similiar device with model number MT887 have surfaced, which is more or less identical to what was previously leaked in the US.
The device is sporting the same HD screen and on-screen buttons, and is running Android Ice Cream Sandwich version 4.03. Specwise, we're looking at an HD screen, a dual core Snapdragon S4 chipset that's clocked at 1.5GHz, a whopping 12 or 13 megapixel camera, a monster 3300mAh battery, and 4G LTE. Judging by everything we've read and seen so far, it's pretty safe to say that the Droid Razr HD will look more or less identical to the pictured device.
While I'm personally not a fan of the curved corners (also present on the Razr and Xoom2 tablet), the specs do look promising, and it's great to see such a beefy battery finally shipping with a powerful dual core device.
No word on pricing or availability, but it looks like this device's main competitor will be the Galaxy S2, Galaxy Nexus, and HTC One S. Motorola will need to be careful on the pricing though, as the quad core packing HTC One X and upcoming Samsung Galaxy S3 continue to get more and more tempting for consumers.
Picture credits: Droid Life