[Badvertising] Motorola Droid RAZR: It Doesn't Make Your Butt Look Big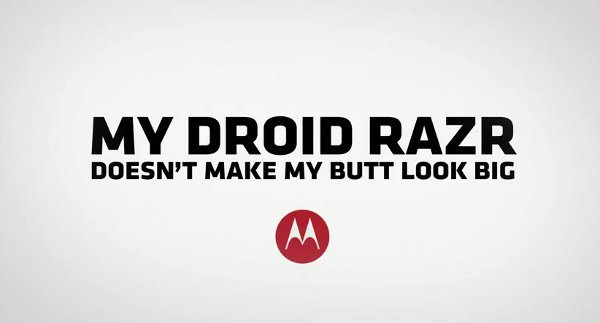 Hardly anyone says anything about the Motorola RAZR anymore. Maybe that's why Motorola has felt compelled to release three new videos in which "people like you and me" explain why the RAZR is still a great smartphone to buy.
First up is a girl named Meryl. Now Meryl says she loves her Motorola for "smart actions," which is how you can make your RAZR accomplish specific tasks like messaging people who call you when your battery is low and telling them "my battery is low." Second, Meryl really likes the Motorola RAZR because of Motocast, since she can stream photos and videos from her computer. Lastly, and most importantly, Meryl says she loves her Motorola because it DOESN'T MAKE HER BUTT LOOK BIG.
Okay, Motorola. I know you're trying to appeal to the ladies here. But you're just not doing it right. Anyone who's superficial enough to care about whether a tiny sliver of plastic and gorilla glass is making their butt look slightly bigger is not someone who's going to be buying the Motorola RAZR for some convoluted feature that texts your friends that your battery is running low or streams pictures and videos from their computer. Also, butts do not appear bigger when there is something in your back pocket. I've been alive for 25 years now and never have I heard someone say, "Damn that girl is fine but she just has wayyy too big a phone in her pocket."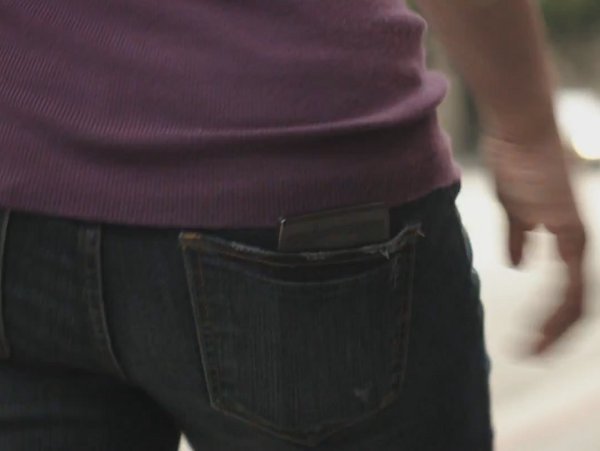 Anyway, Motorola also has a few other slightly more convincing videos from other "average folks." One of whom, Pretish, describes his phone as his girlfriend – way to make Motorola owners look cool! – but the gist is that Motorola's advertising team is really shooting in the dark here.