Dropbox gets new feature: share folders with other members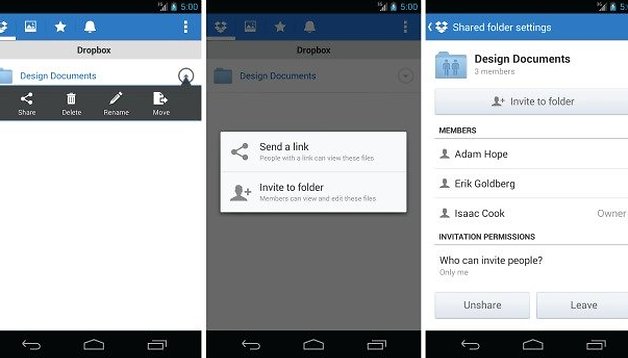 The popular Cloud storage app, Dropbox, has just unloaded a brand new feature which will increase the cooperation between multiple users: now you are able to share a folder with more than one person and change the permissions at your own leisure, all from the mobile app.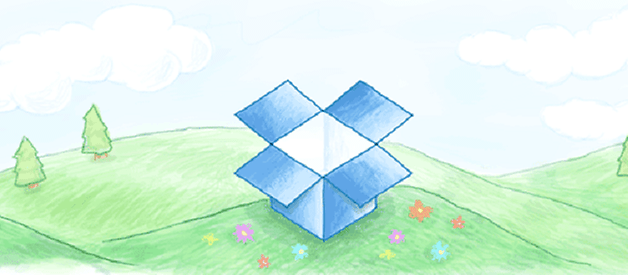 When in the Dropbox, you now simply need to tap on share (new or existing) from the Quick Actions menu next to the folder to give others access to its content. This will then prompt you to either invite others members to view and edit the files or send them a link for viewing mode only. Unsharing can also be done in a sinch. What's more, Android has beat iOS to the punch, since Apple users are still waiting for this new perk.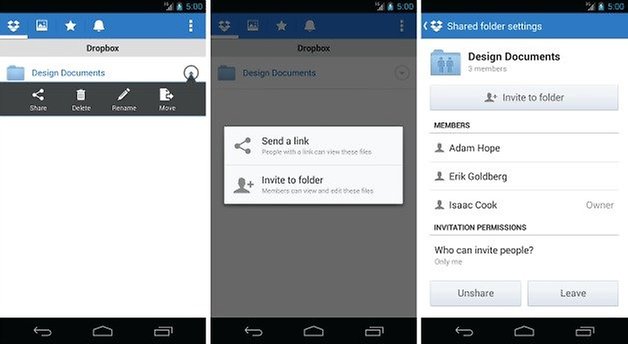 Have you updated the Dropbox app yet? The latest version can be installed right away.