 Apps To Drink To– Best Apps For A Night Out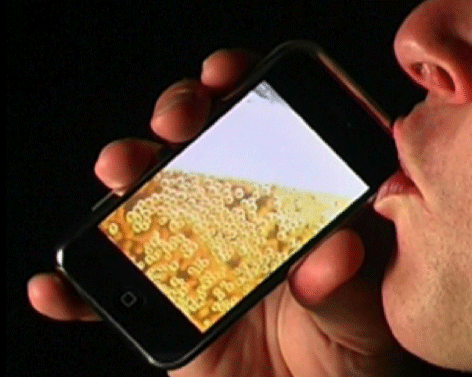 (Picture: Hotrix)
Let's face it. No matter how many times you wake up with a spitting headache and a mouth so dry it make the Sahara look the the Amazon you'll never learn. Sure, you can promise yourself as many times as you want that you'll never drink that much again as you choke down one aspirin after another but we all know that soon enough you'll have a hangover's burning ice pick logged firmly in your temple.
Of course, it's a bad idea to drink alone but the great part about smartphones is that with an Android you're never alone! So without further adieu, here are the best Android apps for drunkards!
Getting You There– Apps To Start The Night With
8,500+ Drink Recipes
So you want to have the perfect night out on the town or you want to throw the most legendary house party ever? Great! But if you really want to propel your get-together into the heady realm of "you'd have to have been there to believe it" stories then you have to remember the three W's of a good party. Who are we going to drink with? Where are we going to drink? And, most importantly, What are we going drink? While it's up to you to figure out answer to the first two questions, 8,500+ Drink Recipes is there to help you pick your poison. The app is just about what you would expect from an app called 8,500+ Drink Recipes; a massive database of drink recipes that's both well organized and easy to use. And the best part? It's free.
101 Drinking Games

So, your party's gotten underway. The guest have arrived and everyone has a drink in hand. Good work! But as you look around the room, you realize that people aren't really socializing. That's less good. Of course being the smooth chap you are you don't need any help mingling but it would be nice if your guests got with the socializing. What's better then a good old drinking game to break the ice? There are a lot of drinking game apps on the Android market but 101 Drinking Games is my personal choice due to it's extensive rules list and snazzy interface. Again its a free app so give it a try.
Painting The Town Red– Apps To Save Face
DrunkBlocker
If you're from the good old USA, you probably know the rather peculiar phenomenon known as drunk dialing. For some reason we American love to let each other know when we've had a bit too much to drink and we love to do it with our cells at all hours of the night. It's annoying. It's embarrassing. And sometimes it can be really expensive. That's where DrunkBlocker comes in. It's a simple app and probably the most useful on this entire list. After you load DrunkBlocker on your phone you can set a list of numbers that DrunkBlocker will prevent you from calling while you're out on the town. These can be the numbers of your EX, your boss, your parents; basically anyone you'd probably regret talking to when your tongue is a little looser then normal.
Drunk Tracker Free
Ever woken up with a throbbing headache after a night out on the town and asked yourself where you were only to realize you didn't really know? We've all been there before but if you have your smartphone on you Drunk Tracker is here to help. The free app keeps track of where you are and prepares a list of addresses of locations you visited. The app is actually more useful then it sounds at first. If you happen to misplace something while your out, with Drunk Tracker Free you can retrace your steps once your head clears.
The Morning After– Apps To Clear Your Head
While there really isn't much you can do to make those first horrible hours of a hangover much better, there are a couple that might take some of the edge off. My personal favorites are White Noise- Rainy Day and Acupressure For Hangovers. Okay, okay if you have a pounding headache, the last thing you want to do is bombard your ears with sound but I found the relaxing mix of white noise and rainy day FX to actually help distract me from the pain. The same can be said of Acupressure For Hangover. The app shows you a series of message techniques that can help get your blood moving and take a little of the fire out of your hangover. It's not as esoteric as it sounds and might just help make your "morning after" just a little bit more bearable.