Dumb Ways to Die over the weekend In case you've been living under a rock and haven't caught on to the macabre movement that is Dumb Ways to Die on iOS, it is now available for Android just in time to waste away your weekend. Dumb Ways to Die is a beautifully simple and fun game brought to you by Metro Trains Melbourne. Based on a super fun and catchy song about train safety released a year ago, the campaign became a game on iOS in May this year, and has finally made it to Android.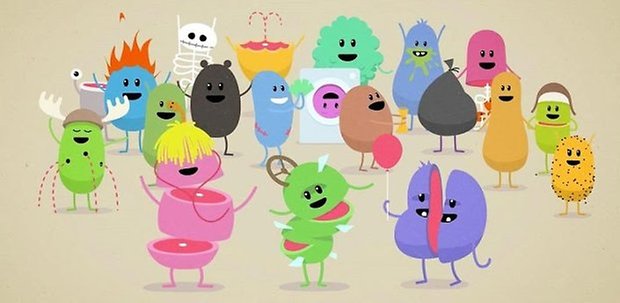 The video instantly became a classic and went viral on social networks. It features cutesy little characters doing silly things like getting their toast out of the toaster with a fork, using their private parts as piranha bait and so on. The theme song is catchy as hell and the dumb ways to die gets dumber as the video progresses. Of course, rail safety makes an appearance, but not until you're pretty much hooked already. As far as public safety announcements go, this one was spot on.
The game features those same idiotic characters in the same ridiculous scenarios – 15 in all – and it is your job to keep them alive, through simple tasks like tapping, swiping and other touchscreen motions. It's simple, it's fun and it probably gets the message across too. But all we really care about is running around with our hair on fire, avoiding the psycho and trying not to push the red button. The mini-games, of course, get harder and faster as you progress and you can ultimately unlock the viral video if you manage to populate your station with all the characters intact.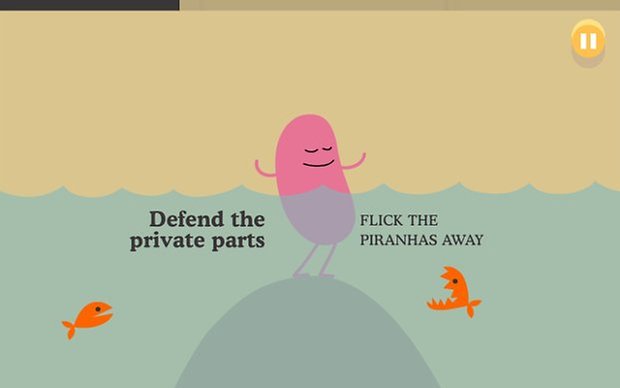 The fact the gameplay is so fun and the video and song are so great in a strange way detracts from the ultimate message though: don't do stupid stuff near trains. Sadly, the number of accidents at level crossings in Victoria, Australia showed no changes after the campaign, even with close to 60 million views on YouTube, a 5-star rating in the App Center and the dubious honor of being Kate Moss' favorite game.
Do you know the song? video? game? What's your favorite dumb way to die?