[Infographic] The Decline Of The Media Industry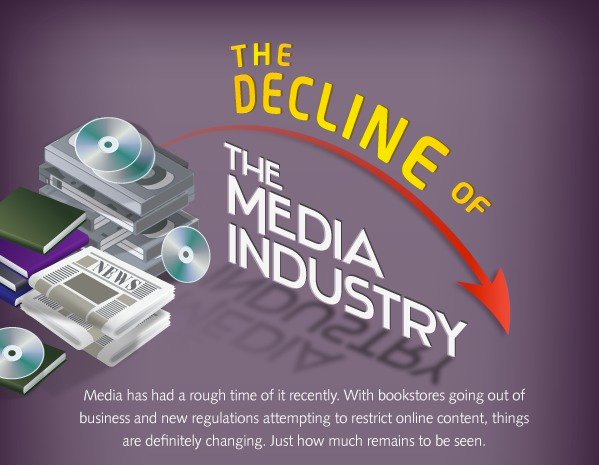 Traditional media are dying and it's not just the internet that's killing them! Our smartphones and tablet PCs are partially to blame. After all, how many of us read a (printed) newspaper that we actually bought? Or read a traditional book? Or watched a movie on DVD?
Of course, some of your will be able to answer we an enthusiastic "me"! But that number is getting smaller and smaller.
So what is going to happen with the traditional media? Do they still have a chance? Find out in today's infographic.