Early Bird Christmas Apps: postcards, lists, countdown & food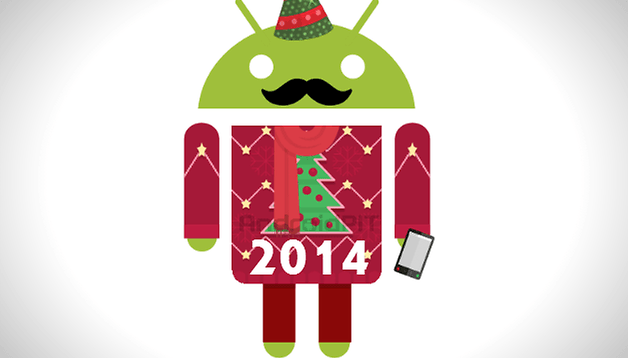 In the days counting down the days to the holidays, it's not too late to get started on your greeting cards and shopping and get yourself into the spirit of the season. Here are ten apps which will help prepare you for the season of giving, send greeting cards to friends and family nearby or around the world and start getting that warm fuzzy feeling that comes at this time of year.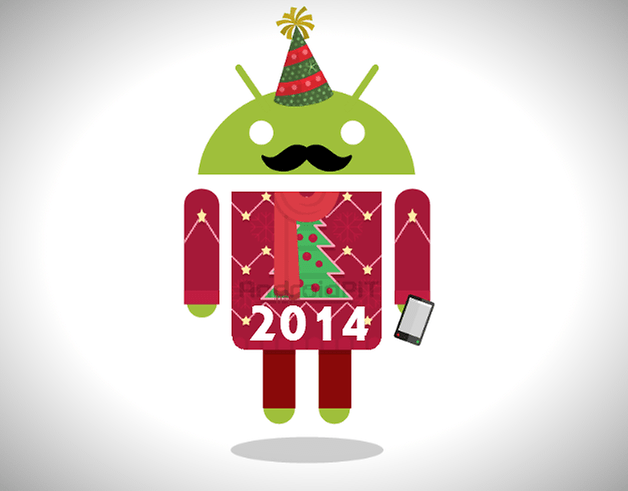 Touchnote
Nowadays it's more common for people to snap photos with their smartphone and store them there or somewhere online, rather than printing them, but at the same time, e-cards still just seem a tad tacky. So how do you keep the same level of effort required of an e-card, but still provide that tangible card that everyone loves to get in the mail? Touchnote is a Greeting card and postcard service which allows you to create unique cards with your own pictures from your phone's gallery, Facebook or another cloud storage space. You then add the text of your choice with a series of pre-formatted designs and fonts. Your pictures will look like Hallmark cards in no time, minus all the cheese (unless you like it that way).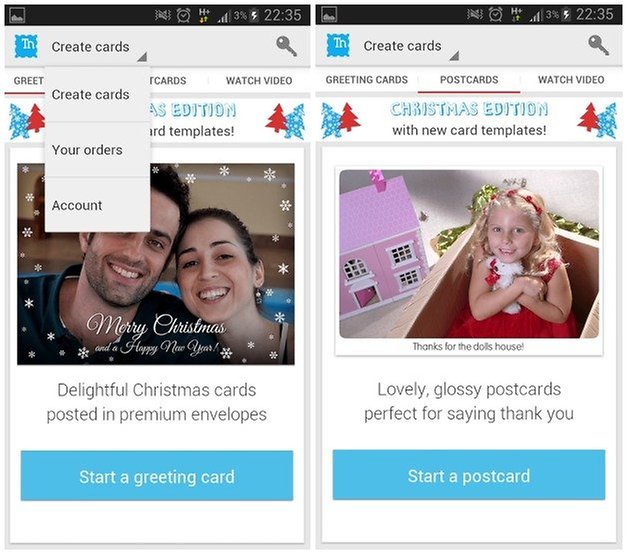 After your creation is done, the address is entered and your credit card info set up, you can send the card, which is printed on nice thick card paper and comes in a white envelope. Depending on where you are sending to (USA, UK, Australia, Germany, Western Europe), your postcard arrives in about one to four days, which isn't bad. But with greeting cards on the other hand, these can take up to 3 weeks, so if you are sending from abroad, you'd better get cracking!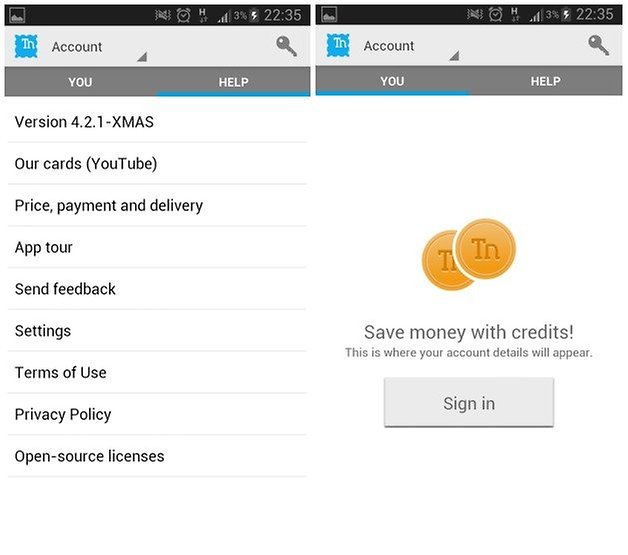 Gift List
Who you are buying for, what presents you want to buy, how much you want to spend and did you buy that present for your Grandma yet? What everyone needs is a good list app to help organize the presents you want to buy, who still needs buying for and make sure you stay under budget. The Gift List app has all of this: it allows you to add all the people who are receiving presents from you, what they will be getting and the price. An overview of your gift buying status can be found in the second tab next to Your List, called Stats. The entire thing can be locked with a password, found under settings in the action menu, just in case someone is being snoopy.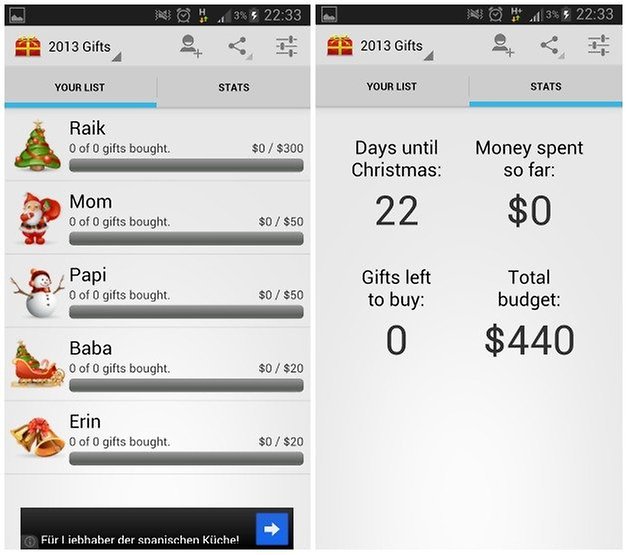 3D Xmas WL Free
For people who celebrate Christmas, a special symbol is the Christmas tree, decorated with ornaments and lit up with lights. Getting a 3D, HD version of a shining Yuletide tree on your home screen and lock screen in the 3D Xmas WL Free app will remind you every day that it's Christmas or that it's coming as it performs a countdown and displays the date in glittery lettering to keep the spirit bright. If a shiny Christmas tree made of lights isn't going to put you in the spirit, there's no shortage of wallpapers for this time of year. A fair caution to everyone who does install one of these: live wallpapers use quite a bit of battery. But who really wants to use a black background anyways?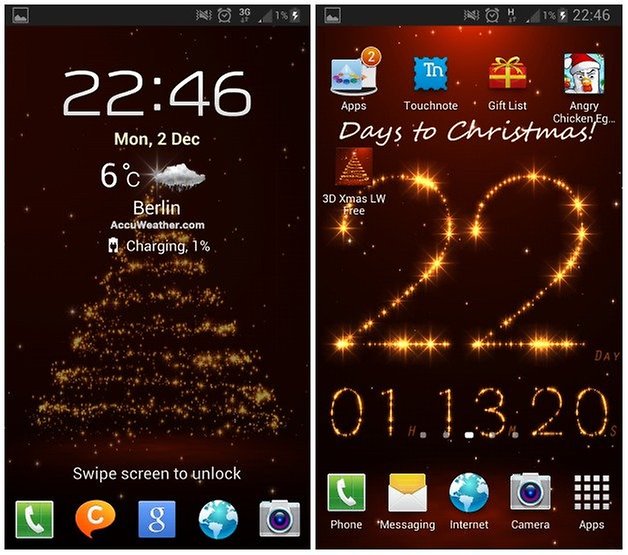 BigOven: 250,000+ Recipes
Christmas is synonymous with food: with that winter wonderland at your doorstep, everyone is trying (not) to get that extra layer to keep warm. Usually at Christmas, I can't even eat another morsel I am so stuffed, but that is what we all look forward to again and again. BigOven is a recipe and cooking app that has it all, literally, with 250,000+ recipes as well as a grocery list component to keep you organized. The main page has buttons for 'Get Ideas', 'My Kitchen' and 'More', where you can find such things like recipe collections, menus, leftover uses, menu planner, grocery lists and my recipes to name a few. You can also search through the entire app. Once in a recipe, you can tag to 'try soon', 'favorite', 'plan' and 'shop' and review it as well. This multi-faceted app is sure to get you 'stuffed' for Christmas.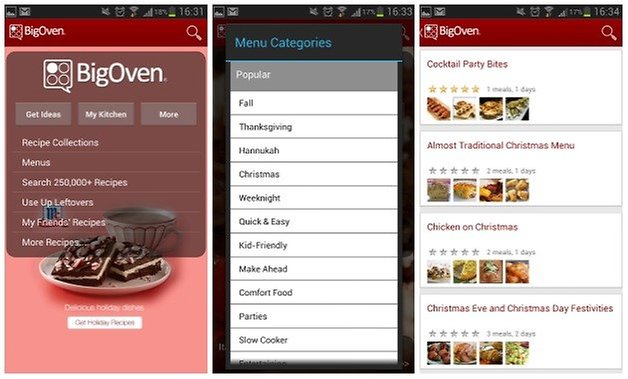 How are you prepping for the season of giving? Do you have any other apps that you find helpful?