Editorial: I Implore You, Please Stop the Pain and Torture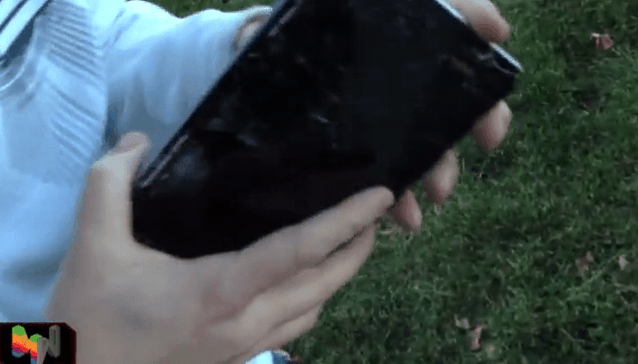 I've been a part of the tech scene for quite some time now as I'm sure the rest of you have, as well. I get excited when new devices hit the market, even if they aren't always pumped full of the most advanced hardware.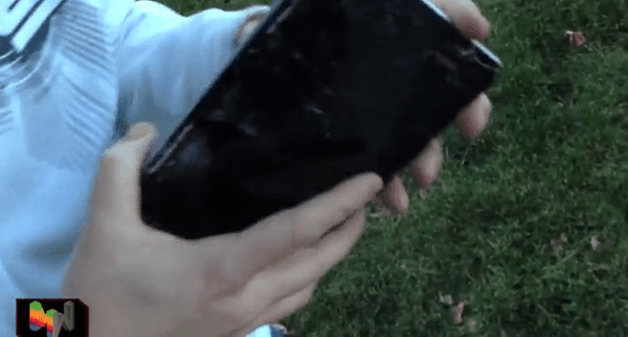 For example, the Droid DNA excites me. The Nexus 10, 7 and 4 excite me. The Galaxy SIII still excites me. Hell, even the upcoming release of Blackberry 10 excites me. Sure, I'm partial to Android, but the truth is the entirety of the tech world gets my juices flowing.
Don't worry though, I'm not turning redcoat on you guys! Android is, and always will be, my go-to platform choice.
Switching gears a bit here; one of the most common things to happen in the tech world is a stress test. We want to see what our devices can do, and what they can handle. So naturally, we put them through a series of stress tests in order to push the devices to their limits.
I'm all for benchmarking, and even pushing a device to its physical limits, but some of these tests are too much. For example, Mac Weekend just tossed a Nexus 7 carelessly off a 65-foot-tall building just to see what happened.
Gods no! This kind of stress test is rubbish, and every time I see something like this my stomach is panged with nausea and needles.
What point does this serve? I could see a standard drop test from someone's hands, just to see if the device would survive a minor mistake- one that all of us make. Why from the top of a building though? Who the F&%, in their right mind, would drop a $200 device off the top of a building?
I don't care who you are, $200 is a lot of money to waste like that, especially these days. Even if, these guys didn't pay for the Nexus themselves, they're wasting someone's money.
Sure, in a primal sense we all have a desire to see our toys and gadgets destroyed. Call it a guilty pleasure, or maybe even a kind of nerd porn. Does that make it right?
No.
Every time I see a video, blog post, or magazine spread that involves the destruction of a working device, I want to find those responsible and beat them within inches of their life. Think of all those people out there who would love to own an Android tablet, but simply can't afford it. Now I sound like a hippie, minus the threats of violence, but who cares.
As prominent members in the world of tech, we should aspire to be a positive influence on everyone else. Traditional journalists often throw insults our way, claiming that many of us have helped destroy the nature of journalism. I agree on some aspects that journalism is a mess, but not in the way they think. How can we call ourselves professionals when we're destroying expensive objects like this? Furthermore, what in God's name possessed you to record the whole thing?
Only one question comes to mind when I see this stuff: what the hell is wrong with these people? Didn't their parents ever teach them to respect their belongings?
The hip factor goes right out the window as soon as I see the broken frame of my favorite gadgets. In crazy talk, I can almost hear these devices screaming and crying in pain and anguish.
I have but one demand, and this applies to the entire tech world. I IMPLORE YOU, PLEASE STOP THE PAIN AND TORTURE OF OUR MOST BELOVED GADGETS!
I don't care if you have money to blow and you want to experiment by blowing up a Galaxy SIII with dynamite. It's sick, in its own way. Just stop it, please.
Give the damn gadget away to someone, anyone. They'll get more use out of it then you will, especially if you're just going to destroy it! The rest of you should get angry too! Let these morons know how you feel!
Anyone think I'm wrong in posting something like this? Give me a shout out below!