Elevator Kills Nurse Who Was Transfixed On Her Phone Have you noticed that our younger generation these days tend to be so engrossed in their respective mobile devices, smartphones and tablets included, that they tend to walk around while fiddling with the touchscreen display of their mobile device, relying on their peripheral vision instead to navigate through the throngs of people in a cosmopolitan city? Well, after reading news of a horrific accident in Shenzen, China, where a young lady was killed by an elevator by getting her head trapped between its doors and having it nearly severed as the elevator moved downwards because she was too busy to notice her surroundings while she was on her phone, you might want to think twice about texting while you walk the next time.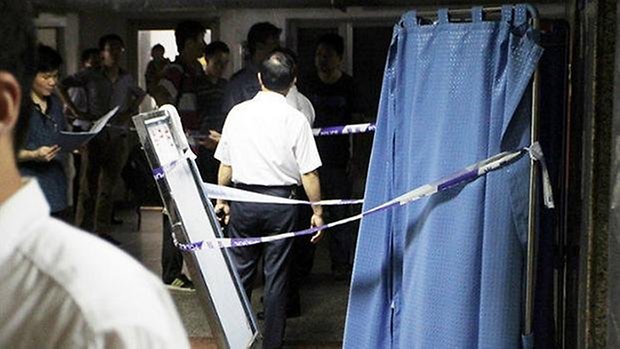 A 24 year old nurse known as Wang was in a rather crowded elevator in Changhong Tower in Shenzhen's Luohu district, when it stopped because of an alleged failure. As the door was open at that time, Wang, who was busy with her mobile phone, stepped out of the exit only to be trapped ala the first Resident Evil movie when the elevator started to move, trapping Wang's neck in the process. Obviously, the force of moving three stories at the very least was more than enough to snuff out Wang's life, much to the horror of the others in the elevator.
The other passengers in the elevator lived through something of a horror movie situation as they were left covered in Wang's blood, although thankfully, none of them were injured. The mental scars would be a whole lot more difficult to heal, and I do hope that they can seek out the relevant channels to help them forget or cope with the memory. It definitely is not going to be easy stepping into another elevator shortly after such an impactful incident, of course.
So the next time you are tempted to reply that text message in an elevator, do remember this particular incident and play your cards right by being on the safe side. After all, that text message can wait, can it not? Never mind if you have one of the spanking new smartphones, fiddling with them without being aware of your surroundings could definitely prove fatal.