 Give Your Kids their Own 7" ICS Tablet, the Ematic FunTab
Ematic introduced a 7" ICS tablet called the FunTab, which was developed specifically for kids. As it would seem, kid friendly tablets are starting to crop up all over the place now, but there's a very good reason for it.
It's not a smart idea to let a little one play with a $300+ gadget. Yet, parents let their kids use their personal smartphone and tablets all the time. I think that's insane. All it takes is a single drop, or some excessive force, and it's bye bye electronics. Of course, if an expensive device is ruined by negligence most parents are going to be angry with the child, when truthfully it's not their fault.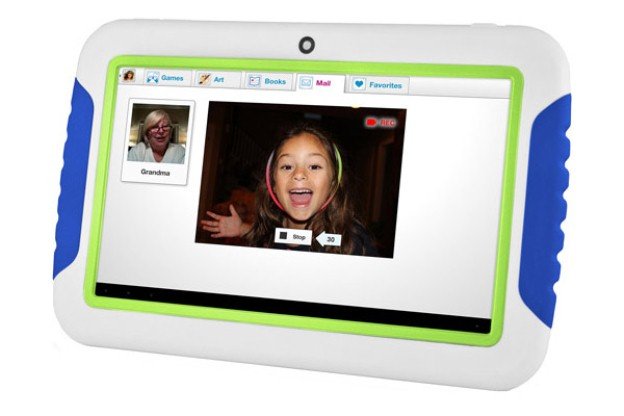 Before those of you with children get angry at me and make obscene comments below, hear me out.
Not all parents are like this, and some folks have a higher regard for their devices. I applaud those of you who do.
After sharing my opinion with folks, a single response is usually given, "but children are so easily amused by tablets, and they can play all kinds of games and do all kinds of activities on them."
The harsh truth is, most tablets are not designed for children. That's not even touching on the idea of content, which is hardly regulated, even for adults. Think of all those questionable apps a child can get their hands on in the Google Play store. What about all the nasty websites they can visit with the browser?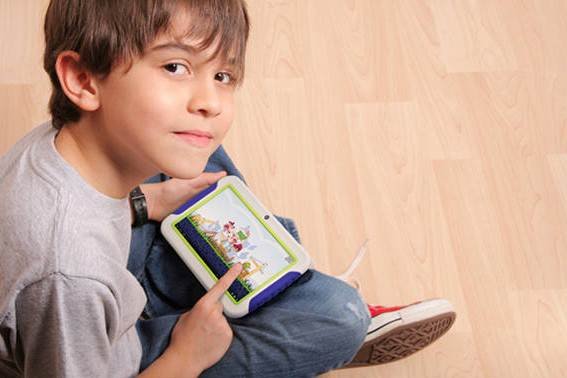 The Ematic FunTab is Just for Kids
First and foremost, the Ematic FunTab is equipped with an extremely durable, rubberized body. The exterior has mainly been designed this way for added protection, but it also makes the tablet much easier to grasp for children.
For power, the FunTab includes a 1.2GHz processor, 512MB of installed RAM, a 400MHz GPU and 4GB of internal flash memory. The display is a 7" capacitive touchscreen, with multi-touch and gesture support, that can handle a maximum resolution of 800x600. In addition, the FunTab has front and rear cameras, a microSD expansion port, and a rechargeable battery with up to 6 hours of play time. Obviously, it's also outfitted with integrated Wi-Fi b/g/n functionality.
What makes the FunTab so remarkable is that it comes pre-loaded with a plethora of educational apps, and top notch games thanks to the Zoodles Kid Mode interface. I shouldn't have to tell you that the Zoodles Kid Mode interface has been developed just for kids, but oh well, I did anyways.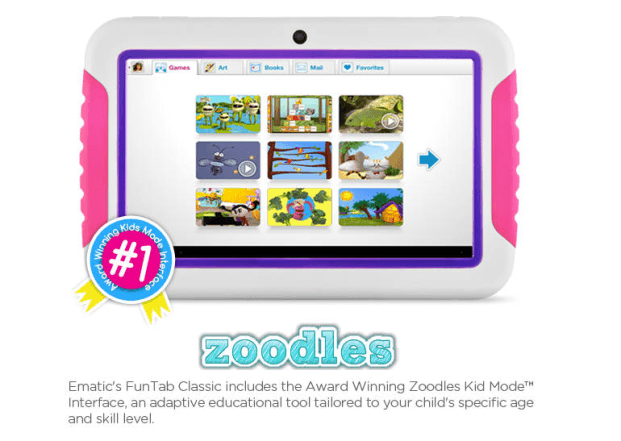 It stands to reason that parents will want more control over what their child is doing on a tablet. To accommodate this, there's also a parent dashboard and parent mode (it allows you to use the tablet without restrictions). It also includes a kid safe web browser, which only allows children access to websites that you've already approved.
The parent dashboard can be accessed from within any standard web browser. It allows you to monitor what your child is doing on the FunTab, and see what activities they are using most. You can also receive weekly email alerts that detail your child's usage statistics. With the parent dashboard, you can set time limits for your children, enable a parental control filter for violent apps and games, and block access to harmful websites. You can also promote a subject or activity if you'd like your child to use it more. For example, if your child is playing too many games, you can promote the educational resources which will hopefully entice them to spend less time playing and more time learning.
The standard price of the Ematic FunTab is $119.99, but Wal-Mart is currently offering the tablet for $89.99 in stores and online (Black Friday deal).
If your kids love to play with your tablets and smartphones, this is a perfect gift idea for them. Get them away from your expensive electronics before it's too late!