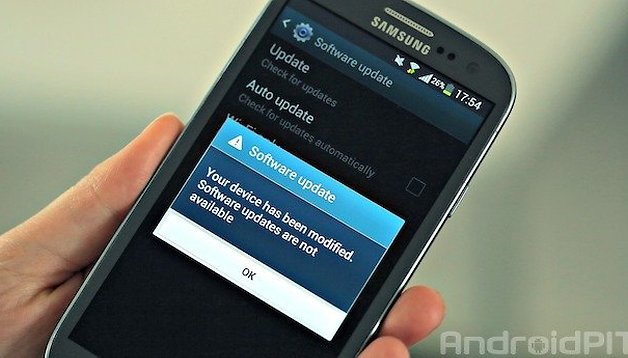 Enable OTA updates on Rooted Samsung Galaxy S3
If you've had your Samsung Galaxy S3 for awhile, it's likely that you may have gone the route of rooting the device and installing either a custom ROM on it or pure Android. However, if you've gone ahead and done this, you'll notice soon enough that you'll no longer be able to receive official OTA updates, despite being given the constant reminder that they're available. We'll show you how you can get back to having OTA updates so that you can get the latest firmware changes as they're rolled out.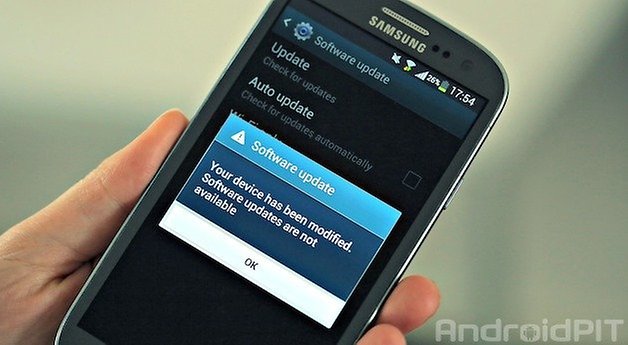 Note: This will work as long as you're running stock Android on your rooted Samsung Galaxy S3. If you're running anything else, such as CyanogenMod, you'll need to get stock Android first. As well, there is always a risk when you're playing around with a rooted phone and this could cause you to brick your device, so follow this guide at your own risk.
First, you'll need to confirm that your device is rooted (hey, don't laugh, it's important to check). Turn off the phone and then hold the Volume down, home, and power button while it boots up. Then you'll use the Volume up when you see the warning and it'll boot into Download Mode. You'll see some text in the corner or your device and if you see that Current Binary is set to Custom and Current Binary Download is set to Yes, you're good to go. Take note of the information on this screen as you'll need to verify it later.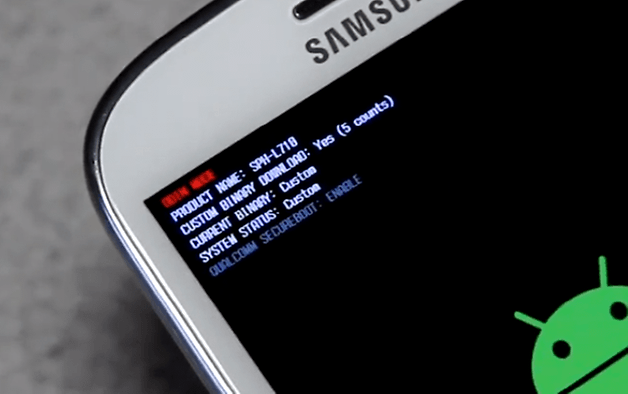 Secondly, download TriangleAway from the XDA Developers Forum (thanks again to Chainfire for this!) and make sure your device is on the supported device list. If you downloaded the apk file to your PC, transfer it over to your Galaxy S3 once it reboots. If you've downloaded it straight to your device, just launch it from there using a File Manager. As well, you can support Chainfire by buying the app from Google Play and helping support him in his coding endeavors:
Once installed, let it have Super User permission and then check out the Current Status portion of the app. If the information matches what you had on the Download Mode screen, you're good to go. Hit Reset Flash Counter and let it do its thing: once the flash counter has been reset, your Galaxy S3 will reboot automatically.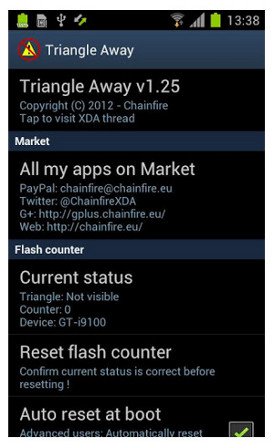 If you boot back into Download Mode after using TriangleAway, you should see Current Binary set to Samsung Official and Custom Binary Download set to No. If so, that means that TriangleAway has done its job and you should be able to receive OTA updates on your device again!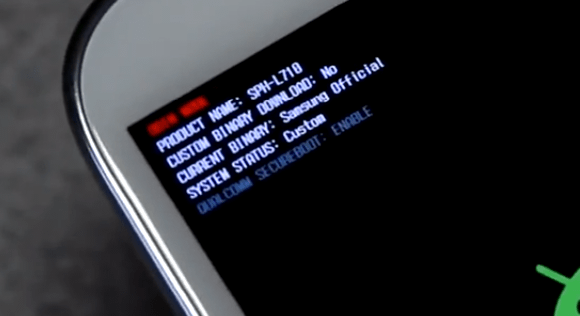 Has anyone tried it out? If so, how did it go for you?