Endless Love: Android's Top 4 Tennis Apps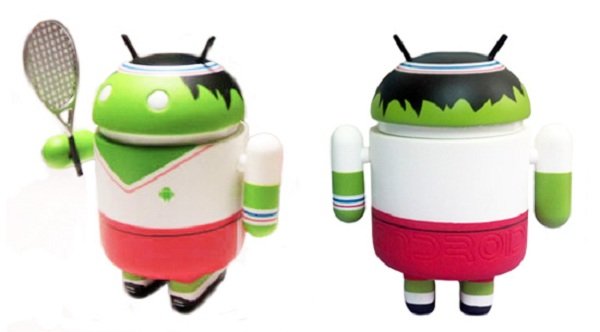 The French Open is just days away and the tennis buffs are already getting excited. While it's perhaps not the most popular sport in the States, tennis has a thoroughly enthused fanbase. Are you a true tennis fan? Then dive in and explore the top 10 tennis apps with us here at AndroidPIT.
Roland-Garros® 2012
With the official app of the French Open, you can virtually visit the stadium, challenge friends and share your top players. Track qualifications and match scores, standings, statistics and more. You can even watch recaps on DailyMotion. Download Roland Garros 2012 here.
Tennis Math
Tennis Math is a free app for the whole family. It analyzes your scores to determine your strengths and weaknesses. This app is ideal for tennis players, coaches, parents and anyone interested in playing a better game.

Cross Court Tennis
Cross Court Tennis is a 3D tennis game which costs $1.99. You control your swing by swiping your finger. Gameplay is super fun and exciting. I like!
Virtual Table Tennis 3D
Another 3D sports game, Virtual Table Tennis is one of the most downloaded-apps on Google Play, and for good reason; it's a free, exciting 3D game with 30 levels and great graphics. Table tennis, as all the experts know, is where you can get the hang of the game before graduating to the big net.