Evernote 5 For Android: Will Google Keep Be Afraid?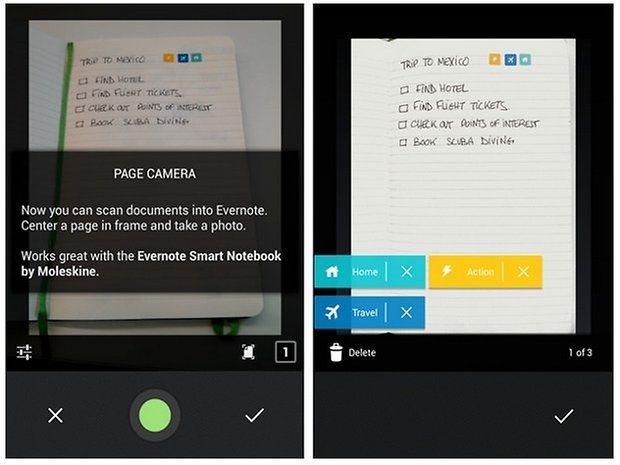 Evernote strikes back with Evernote 5.0 for Android, where it will definitely bring a slew of new features and updates that might just ensure that the early victory earned by Google Keep would not be savored for too long a time. After all, when you have a spanking new camera, Smart Notebook support, document search and shortcuts among others in your arsenal, a stirring fightback could be on the cards.
Evernote 5.0 for Android is a stunner, where the new camera will help you capture plenty of important moments in your life to help you remember those tender moments as they happened, without having to leave the camera thanks to the new Multi-shot Camera. This Multi-shot Camera allows you to snap multiple photos and save them onto a single note.
There is also the Page Camera option that functions as though you are carrying a portable scanner along. Turn the Page Camera option on, and you can save physical documents and papers in Evernote, just make sure that the page has been properly aligned with the on-screen rectangle prior to snapping a photo.
As for Evernote Smart Notebook by Moleskine, it brings together both Evernote and Moleskine, where the Evernote Smart Notebook allows you to preserve everything that make Moleskine a favorite among creative individuals, while throwing in its fair share of special Evernote-friendly features to boot.
The Evernote Smart Notebook by Moleskine will retail for $19.99 and $24.99 for small and large sizes, respectively, where you can choose from a couple of paper patterns. Each purchase will be accompanied by a code for 3-months of Evernote Premium.