You're Going to Love Everything.Me, Android's Best New Launcher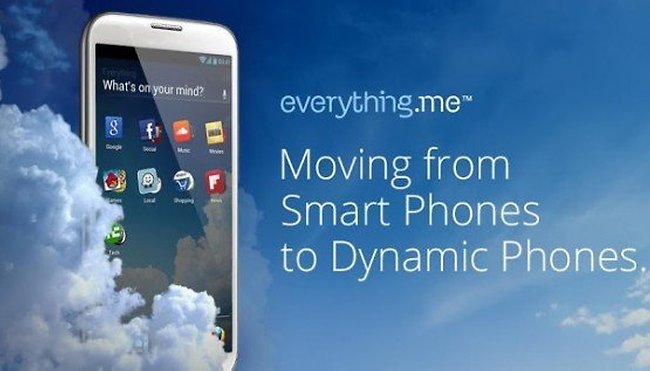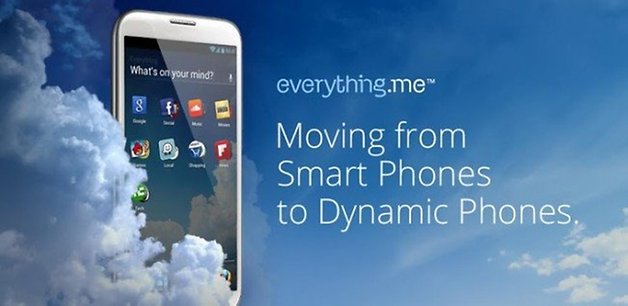 The week Facebook Home came out, so did another Android launcher you might not have heard about. Like Facebook Home, it gives your homescreen a makeover. Unlike Home, it's not a makeover from hell.
There are enough Android launchers out there to re-arrange your homescreen into an infinite number of configurations. But only one launcher can adapt to you on a search by search basis. Everything.Me does just that and it is perhaps the most dynamic and helpful Android launcher ever.
Much like Google Now, Everything.Me wants to unite the web's data to help find you the information you need. Unlike Google Now, Everything.Me can search across all of your apps.
Let me give you an example. Say you're searching for pizza. Just tap the search bar on your homescreen, say "Pizza," and Everything.Me will pull up all the apps you've installed relevant to your query. Tap on the app "Yelp" and you'll see all the pizza places in your area. Tap on the app "Foodspotting," and it's already opened to the pizza section. Same with your browser. Even your homescreen now displays a picture of pizza.
But Everything.Me is goes a step further than that.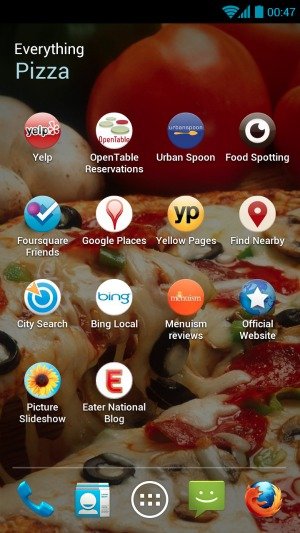 A bottom portion of the screen shows HTLM5-based apps that have not been downloaded. These are sites you might normally visit through the browser on your phone, but can just as easily access for free through a web-based application that you don't have to download.
If you search for a band like "Pink Floyd," you'll see results not only in your YouTube app but also in Grooveshark and 8Tracks, which offers song complications that might include Pink Floyd tracks.
Naturally, the permissions the app requires are longer than a phonebook, but most make sense. The app has already racked up over 250,000 downloads and has a solid 4.4 star rating, so you know it's not going to spam you. To download the app from the U.S. visit the Google Play link here. To download from outside the U.S., visit this thread.