Get the Moto Z at the lowest price around plus other exclusive Black Friday specials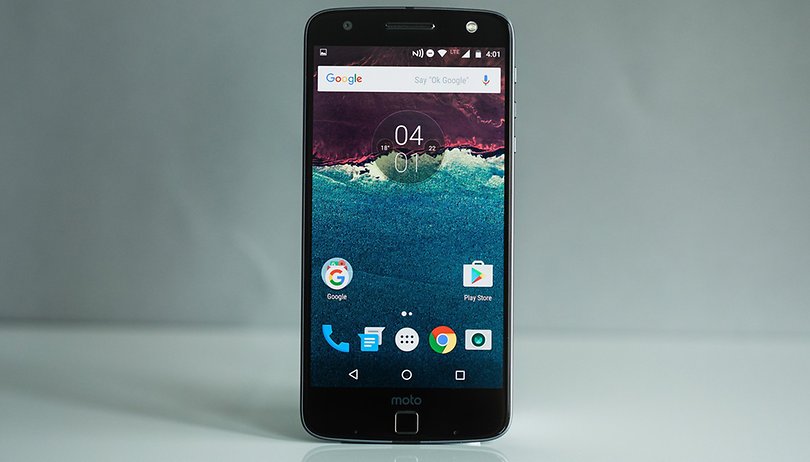 Pick up a Moto Z at the lowest price you can find right now with our exclusive Black Friday device special. Be sure to check out all the other specials we have from smartphones to a 3D printer. These products ship anywhere in the world – for free. Pick up one of these exclusive Black Friday deals right away, they end soon.
Jump to a product:
Lenovo Moto Z
The Lenovo Moto Z is a modular smartphone with plenty options for customization. If you want to watch a video or give a presentation then you can use the Insta Share Projector and pop it on any surface. If you want a quality audio experience then snap on a JBL SoundBoost speaker. You can also toss on a Hassleblat True Zoom camera. These are premium options for this device.
In addition to having the modular system, the Lenovo Moto Z is a great phone. The 5.5-inch Super AMOLED QHD display achieves a density of 535 ppi and is on par with some premium devices. The device is thin but still manages to squeeze in some decent specs. It comes with a Snapdragon 820 chipset with 4 GB RAM, 32 GB internal storage and a 2,600 mAh battery.
We dare you to find a better price for the Moto Z than what we're offering here. You can get this top-notch phablet for only $536.99 in our exclusive Black Friday sale from GearBest. That's over $100 cheaper than Verizon or Amazon. Make sure you grab one right away, this special ends soon (Coupon MotoZ).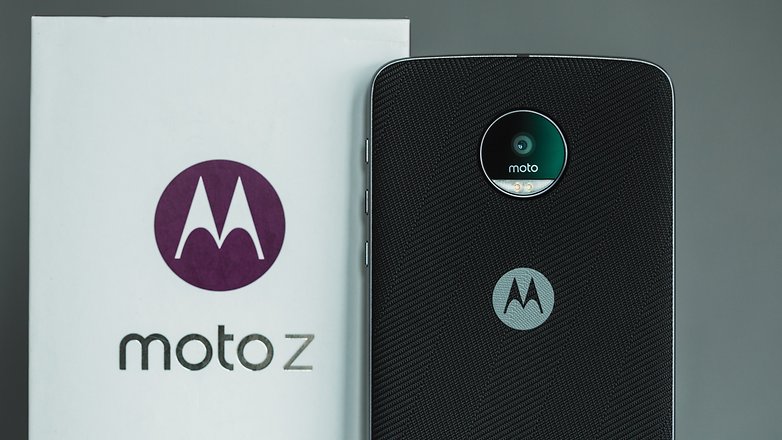 3D printer
Imagine being able to create some wild products or prototypes from the comfort of your home. Now you can do it with the Prusa i3 3D printer. All you need to do is plug it in to your PC and you're ready to go. Design some neat projects and make them a reality in just minutes.
The Prusa i3 3D printer is a simple, minimalist system. It's user-friendly so you won't be bogged down by a bunch of technical jargon. All of your designs are done on your PC, and once you input them, the printer goes to work. There are tons of cool things you can create from bottle openers to smartphone docking station. The possibilities are endless.
You can pick up a 3D printer for only $155.99 in our GearBest-partnered Black Friday sale. Check out the video below to see how this printer works.
Meizu MX6 (4 GB variant)
The Meizu MX6 has some solid mid-range specs and now you can pick one up at a low-end price. The MX6 comes with a premium design and quality features like a fingerprint reader and a fast charging 3,060 mAh battery. Choose between gold, silver and pink.
This model comes with a Mediatek MT6797 Helio X20 chipset backed with 4 GB RAM and 32 GB internal memory. These power a the Full-HD 5.5-inch display with 403 ppi. The camera system isn't to shabby either. Its 12 MP rear camera comes with auto-focus and takes crisp snapshots.
We have a deep discount on the Meizu MX6. You can pick it up for only $279.99 with our exclusive GearBest Black Friday sale. This device will be back to retail prices come Sunday so get yours before that.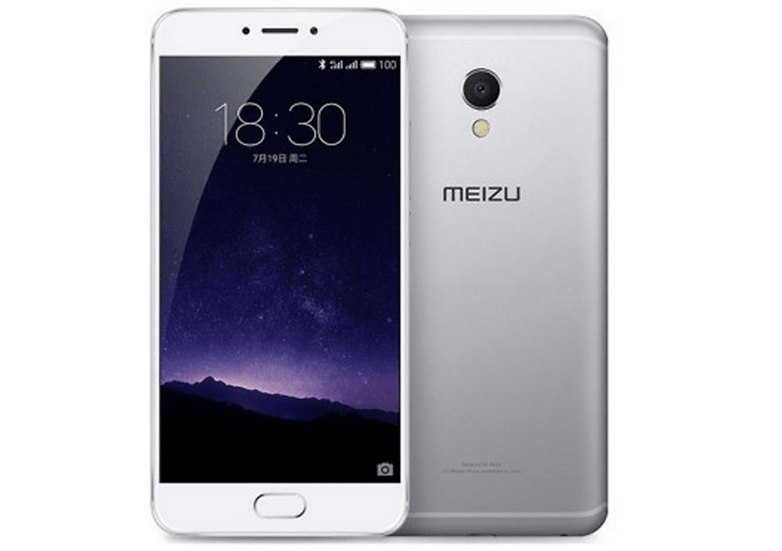 Phantom drone
You could be flying your own premium drone around for less than a grand. Pick up the DJI Phantom 3 Professional remote control drone with the best in the newest technology. It comes with a 12 MP camera capable of shooing 4K video, GPS and a user-friendly app that's fun-to-use.
The regular price for this drone is $999 but right now you can pick one up for only $725.99 (Coupon GBDJ3P). That's more than half off the retail price. Pick one up and enjoy the ride.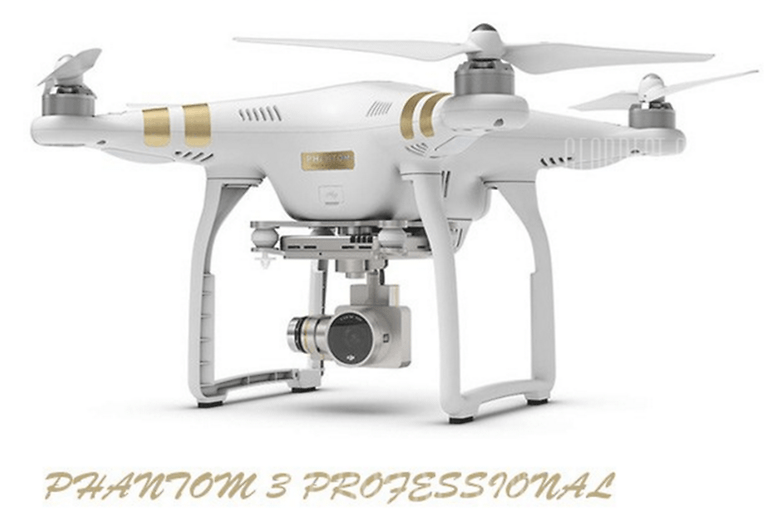 Xiaomi Redmi 4A
You can pre-order a Xiaomi Redmi 4A at a deep discount at our exclusive Black Friday event. This is one of the cheapest new phones around and now you can reserve one for even cheaper. This 5-inch device will be burning off the shelves once it's released.
For around $100 you're really getting a lot here. The Snapdragon 425 quad-core processor is backed with 2 GB RAM and 16 GB internal storage. And the battery is an impressive 3,120 mAh so you'll keep going for hours on end. Xiaomi devices typically have decent cameras and this one looks good too with a 13 MP rear and 5 MP front camera system.
Pre-order your Xiaomi Redmi 4A right now for only $93.99– that's 55 percent off the retail price with the GearBest Black Friday deal.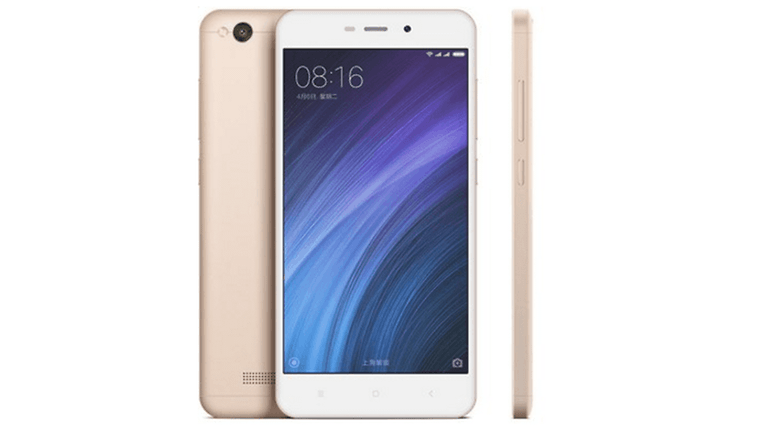 The R9s is the newest phablet from Oppo. This 5.5-inch device comes loaded with impressive specs rivaling some of the bigger manufacturers. The Snapdragon 625 chipset comes with 4 GB RAM and 64 GB internal storage. You can expand your memory up to 256 GB via the microSD slot.
The design of the Oppo R9s is equally impressive as its specs. It's only 6 mm in thickness and has a premium look and feel.
Get the latest Oppo Android phone for just $469.99 with our GearBest Black Friday sale.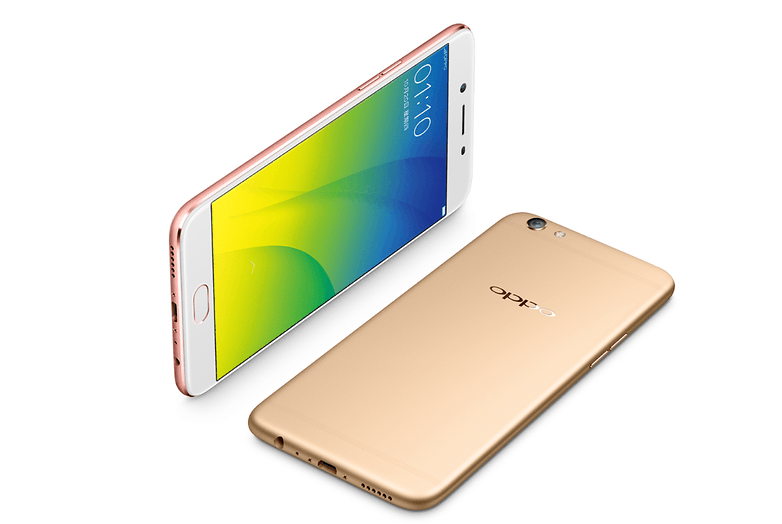 Smart TVs are the way of the future, however if you can't afford a brand new TV, or simply don't want to, the perfect solution is to purchase a TV box, such as the SCISHION V88 TV Box, which is a much more cost-efficient solution for getting all your favorite apps, TV shows, movies on your TV.
The SCISHION TV Box sets itself apart from other TV Boxes in that it delivers 4K high performance, allowing you to watch premium videos without annoying glitches or lags. An extra bonus is that it supports 3D movies. Like many people, you might also love Netflix or Hulu. In fact, you can use these apps, as well as Skype, YouTube, Facebook and more, directly on your TV screen. It's easy to connect to the internet by simply plugging in your Ethernet cable, plus it supports a variety of media formats for video, audio and photo. Connect it with multiple devices thanks to its various ports (DMI, RJ45, SD Card Slot, USB 2.0).
Treat a loved one, or yourself, with a TV Box for just $21.99 - a whole 60 percent off - in our GearBest Black Friday sale, plus check out what it can do in the video below.
Having a big monitor for your desktop computer has many advantages: you achieve better productivity for work, awesome viewing experience for TV and movie watching and exciting, up-close-and-personal gaming fun. The Teclast X22 Air all-in-one PC does just this with its 21.5 inch LED Full-HD display.
Stocked with 4 GB of RAM and a hard disk memory of 128 GB SSD, all run by a 1.6 GHZ quad-core Intel Celeron N3150 processor, the Tecklast X22 Air is not lacking in power, delivering performances to match the needs of users. Graphics are HD, plus it comes with your standard HDMI and dual USB 3.0 high speed ports.
Get your hands on this slick all-in-one PC with our GearBest-partnered Black Friday sale, which saves you 60 percent off the original price, a steal of deal at just $254.99.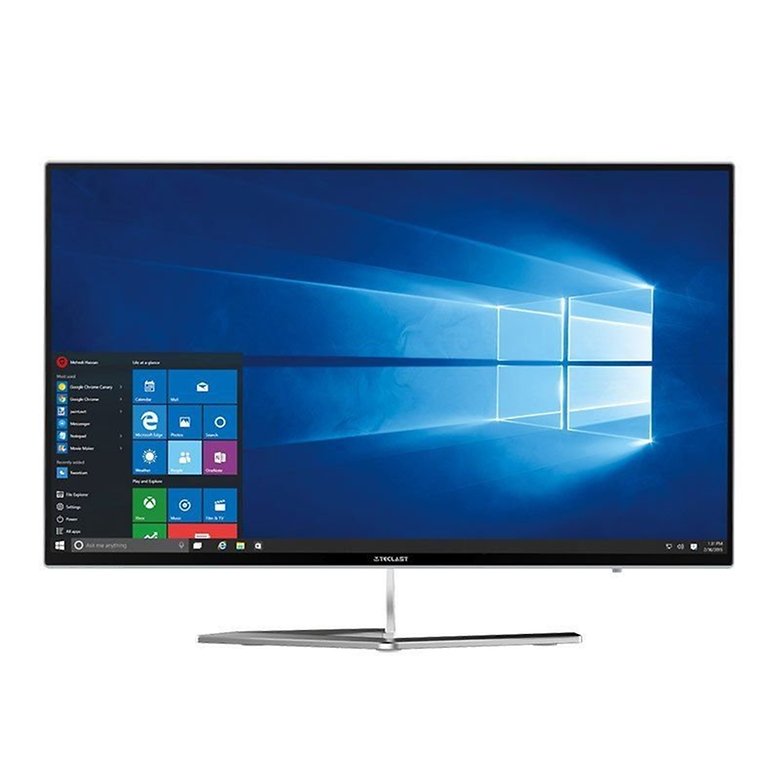 Samsung, Lenovo and Apple aren't the only manufacturers producing quality smartphones. LeTV brings us the Leeco Le Max 4G phablet, an Android and Windows-supported device that's got a lot to boast about: it runs Android 6.0, has a powerful Snapdragon 820 64-bit processor backed by 4 GB of RAM and 32 GB of internal storage.
A smartphone wouldn't be complete without a quality camera either: the Le Max 2 comes with a 21 MP rear camera and shoots 4K videos. The smartphone also provides the latest in smartphone technology, including a Type-C USB port, a fingerprint sensor and VoLTE. The 5.7 inch display is sure to deliver excellent graphics thanks to its 2K resolution.
You'll be wanting for nothing with the LeTV Leeco Le Max 2 phablet and we've got it for you at a discounted price of $219.99 with our GearBest-partnered Black Friday sale.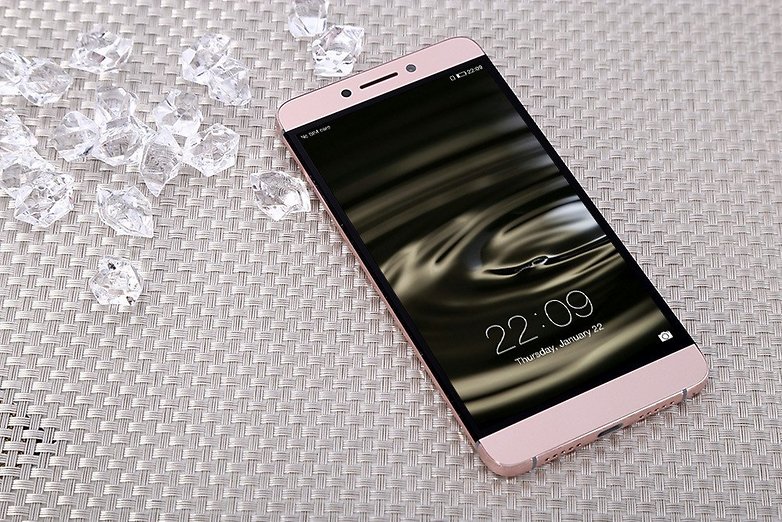 When purchasing a keyboard, users need to pay close attention to a variety of features to ensure they get a great typing experience: stability, comfort and bounce. The Motospeed is a keyboard that will ensure quick and efficient typing to easily get through hours of typing thanks to the built-in weight plates.
The Motospeed CK88 mechanical keyboard also comes with a gold-plated double USB power supply and USB universal interface. Should you be working in a dim lighting, the backlight system should ensure that you won't miss a key. The MotoSpeed keyboard can be used with your PC, tablet, Google TV Box and Android TV Box.
You can purchase the Motospeed CK88 wired USB mechanical keyboard for $95.99 - that's 48 percent off - with our GearBest Black Friday sale.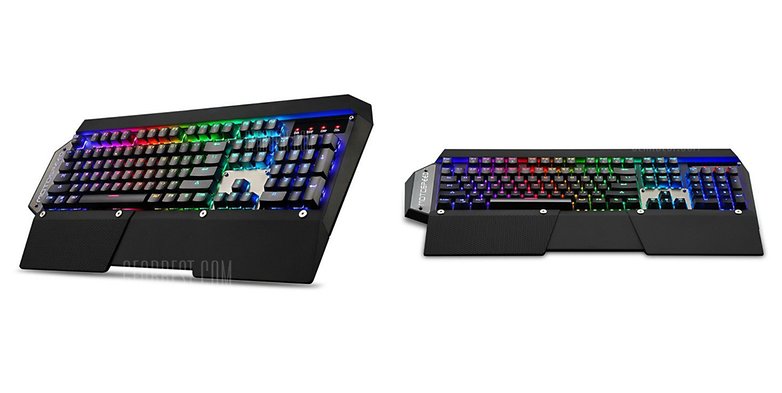 Having an active lifestyle doesn't mean you need to relinquish the use of technology to capture your life in motion. In fact, filming or taking pictures of your awesome adventures, whether you're surfing, parachuting, snowboarding or doing any other sport, is all part of the fun. That's when you've got to get yourself an action camera to ensure that these moments are captured without fear of breakage. A good option is the Yi II Action Camera with its iMX377 sensor, 4K video and 12 MP camera lens. It provides you with a 155 degree, wide angle image and a 7 layer optical glass lens with f/4.2 aperture.
The Yi II has a 2.9 inch LCD touchscreen display (640 x 360) with a resolution of 330 ppi. The great thing about this camera is that it just keeps going and going for hours of sporting fun thanks to its low-battery consumption, plus it's rechargeable.
Capture your high-speed action shots with the Yi II sports action camera for just $206.99 - 19 percent off the original price - with our GearBest Black Friday sale.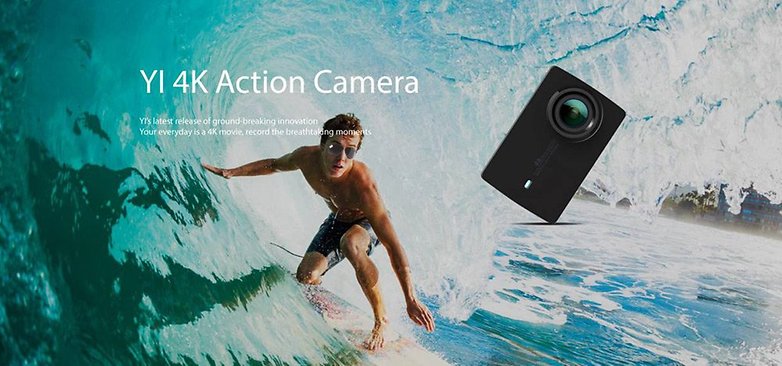 The Elephone S7 smartphone is a nifty-looking, slim device that runs Android 6.0 Marshmallow. With a 5.5-inch display, it provides a Full-HD resolution. The S7 is equipped with a 13 MP rear camera and a 5 MP camera for selfie fans. Its main bonuses include dual SIM support, access to 4G networks and some functions such as iris recognition and smart gestures.
The Elephone smartphone also packs a mighty punch when it comes to performance thanks to 4 GB of RAM and 64 GB of internal storage.
If you're looking for a slim, attractive and powerful device at a reasonable price, the Elephone S7 4G smartphone could be the way to go. Take advantage of our GearBest-partnered Black Friday sale and grab it for $243.99 - a whole 57 percent off.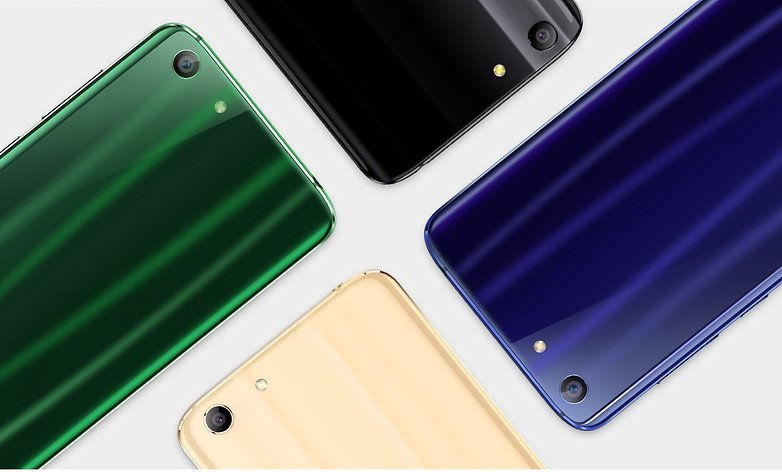 Make sure you don't miss out on any of these Black Friday deals before all are gone.
What do you think about these sales? Let us know in the comments below.