F-Secure: "There is no malware crisis" The definition of irony: A security software provider saying that there is no mobile malware crisis. You could even liken it to the association of plastic surgeons publishing a study that shows that silicone is harmful to humans. A nice simple analogy, at least on it's surface.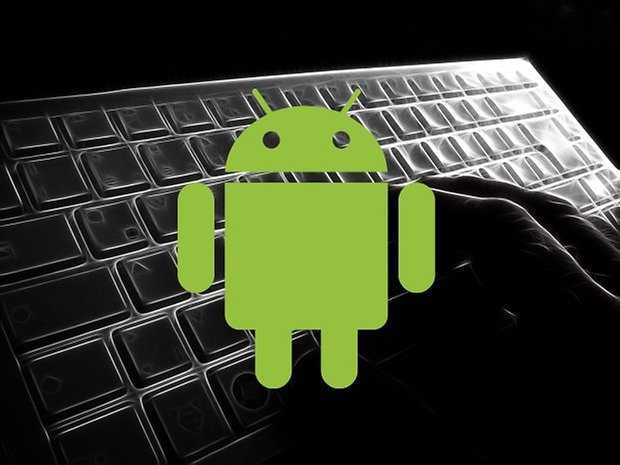 In their "threat report" the first quarter of 2013 , the Finnish security company F-Secure concludes that malware for mobile devices isn't of any concern. Overall, there were only 149 classes of malware reported and while still being a 50% growth from the previous quarter, the number is still being considered a microscopically small number compared to the Windows PC market.
Interestingly enough for Android users: Openness of the operating system has obviously been a weak point for them as 136 of the 149 families of malware noted in the report are aimed at Google's operating system. The remaining rest solely Symbian. According to the report, iOS, BlackBerry and Windows Mobile still remain untouched when it comes to malware intrusions.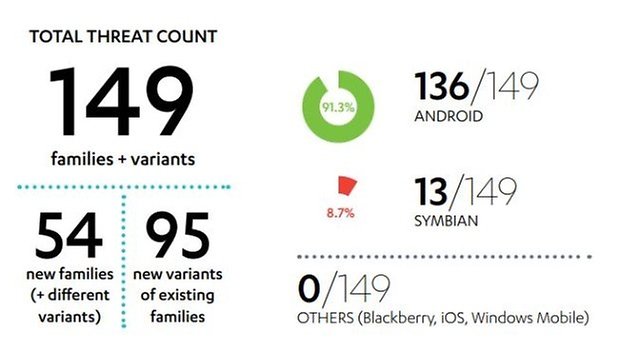 "The business of mobile malware is growing, but not exponentially, as in Wndows [PC]," said F-Secure Security Advisor Sean Sullivan.
So, looking back, maybe the irony is a little misplaced. F-Secure says that while the numbers don't lie, it's still a good idea to exercise caution and use security software to protect yourself and your operating system (except in the case of iOS). The Finns recommend users to familiarize themselves with comprehensive security solutions because even phishing attacks "work great on mobile devices," as noted by F-Secure's head of research department, Mikko Hyppone. Users should also be acquainted with anti-spam software, as this is often the first line of defense against phishing and virus attempts.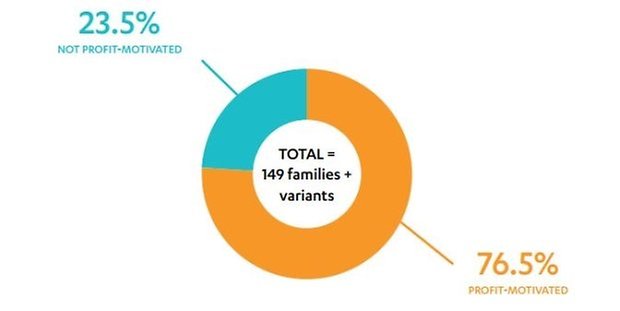 From the risk report, it shows that the majority of malware attacks are profit-oriented. Interestingly enough, almost 25 percent of the attacks appear to occur in just….for the fun of it. Another tid-bit of fascinating news is that there is little innovation over the last little while when it comes to malware: Since the fourth quarter of 2012, almost 70 percent of all new malware are just variations of existing malware families and newly coded families were rare. Insight behind this trends allows companies such as F-Secure to manage the existing malware and highlights that, while easy to create, the malware doesn't pose much of a threat to mobile devices at this time.
Furthermore, the fact that F-Secure would benefit from a "malware crisis" more than anyone else out there, of course, makes the report more credible. The threat trend is definitely upward, as you can see for yourself, even if other security companies ( such as NQ Mobile ) see the situation as more alarming. For the foreseeable future, it seems that we can at least trust in F-Secures report. But who knows what's right around the corner?
Does the latest news worry you about the security on your smartphone / tablet? Or do still think that a cyber threat through mobile devices is still an exaggerated threat?