Facebook Wants to Make More Money Off Narcissists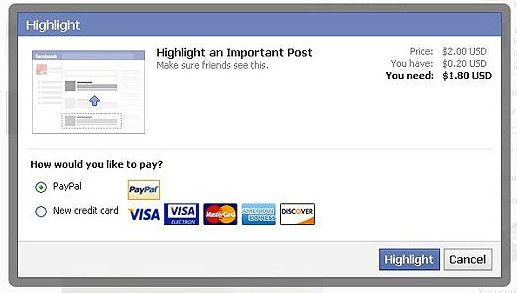 Has anyone ever failed by appealing to the public's vanity? Facebook probably asked itself the same question yesterday before they decided to begin rolling out their newest feature. The social network now allows some folks in New Zealand to pay to "highlight" their status update so that more friends can see it. While the feature has only been rolled out to a few users thus far, it could fill your News Feed in the future.
Part of the appeal of Facebook is the illusion of meritocracy: what gets "likes" are things that people actually like. The new sponsored post feature would do away with all that, allowing anyone with a bit of pocket change to aggressively market their status updates to potential friends or customers.
On another level, it encourages a sizeable amount of narcissism. Anyone who thinks their comments are hella interesting, and who has some cash lying around, could try and force us all to listen to them. At best, it's annoying; at worst, it could lead some folks to abandon the platform.
Now, there's still a chance Facebook will encounter a sizeable backlash to this new feature and won't officially roll it out worldwide. But it would certainly make investors happy – with more and more people opting to read Facebook on their smartphones, fewer folks are actually seeing ads. This could bring in a new revenue stream to Facebook, but it could also alienate millions of users.
It's a risky bet.