 Facebook Campaign to Get Employees To Shift To Android
Facebook want you… to shift to Android. Facebook management have implemented a poster campaign to try to push its employees to shift to Android. That's not the best part though, enter "Rage Shake" stage left.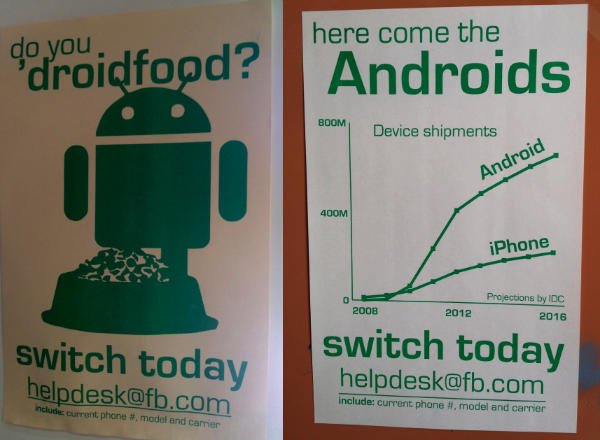 It has been a few months since the social networking giant started to slowly nudge their employees in the direction of Android. Management have now stepped up the encouragement to dump their iPhones for Android devices by implementing a poster campaign. This campaign is a response to the overwhelming majority of Facebook employees using IOS devices, while Facebook unleash an almost perfect Android application.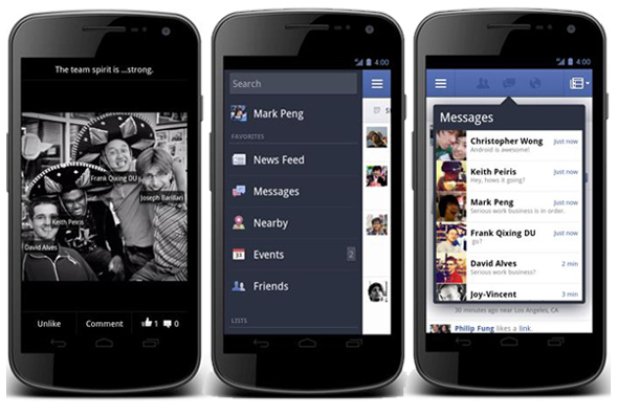 Okay that's the facts the really fun element of this story, "Rage Shake" possibly the most interesting ideas I have seen come from an Android development so far. When a new version of the Android Facebook app is developed the thousands of Facebook employees with smartphones are asked to test it. If anyone faces an error in the app, all they have to do is shake their phone while in the app and s report is automatically sent.
I can't even imagine how many times I have been playing an Android game of my phone and getting to a great part just to have the app run into a bug. What I wouldn't give to be able to just shake my phone like crazy to show the developers my frustrating.
Coming back to Facebook's Android campaign though, do you think campaigns like this will worry Apple much?