 Facebook For Android 2.0 Rolls Out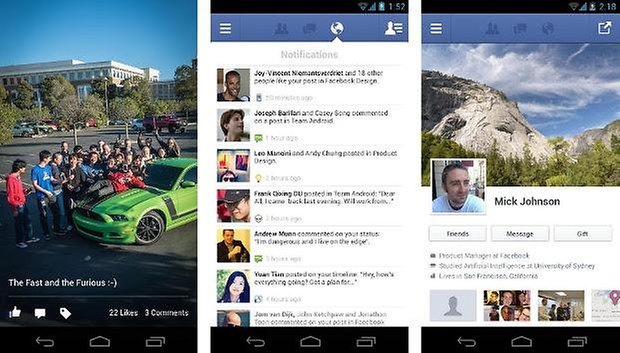 You cannot deny that Facebook is one of the most popular apps on any mobile platform as nearly everyone has a Facebook account, so it is no surprise to see Android users receiving a long awaited update to the Facebook app, bumping the version number up to 2.0 along the way.
Google Play is now carrying Facebook for Android 2.0, where using it would be far faster than what you would have experienced prior. In fact, those who have tried it would be able to finally say it works like the iOS version, and this is made possible thanks to the use of native code instead of depending on HTML5 to pull certain elements or segments of Facebook, which slows down the entire user experience.
You can say that on the surface, everything looks the same as before, but the real "meat" of Facebook for Android 2.0 lies underneath the hood, where plenty of coding work was done. Hopefully future versions of Facebook for Android will also see an increase in performance.
Basically, with Facebook for Android 2.0, staying in touch with what your friends are doing (or have done) has never been faster, where the news feed as well as your Timeline is said to load faster, while photos open in a near instantaneous moment with a single tap, allowing you to add the relevant Likes and drop a comment when necessary. Not only that, a new Stories bar enables you to view more stories without having to refresh.
Have you updated to Facebook for Android 2.0 already? If you haven't done so, what are you waiting for?