Facebook for Android Update Improves Photo Tagging and Post Sharing Facebook for Android was just updated, and the developers have added a couple new features. Unfortunately, we're still not anywhere close to the release of a native app version like iOS users have.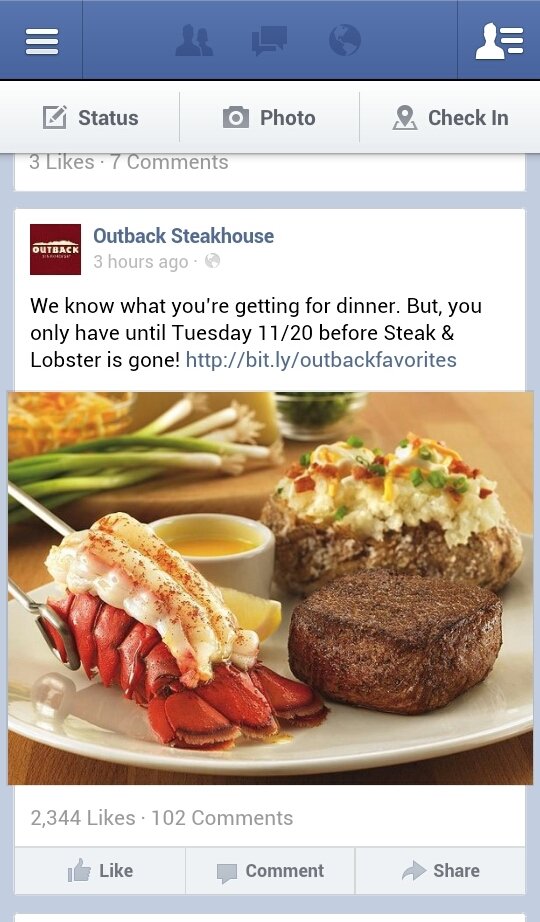 On iOS, Facebook developers dropped HTML5 support and produced an app that uses a custom UI and database. HTML5 is the main reason the Facebook app has had so many issues in the past, including those "not connected" scenarios that everyone loves so much. We're not quite sure how long it will be until Android sees a similar app release, but in the meantime at least the developers are working hard to improve the mobile app.
The biggest feature added in the latest update, is a new "share" button which has been added underneath general posts. Now, the underside of Facebook posts are adorned with a stylish row of buttons. Of course, the usual "like" and "comment" buttons are still there, but now so is the new "share" button. There isn't much else to say about the new feature, except that it allows you to share posts directly from your Android.
Another new feature is the option to create photo albums right on your mobile device. You can create a new photo album by navigating to the "photos" tab in your timeline, and selecting the plus sign in the top right corner of the screen.
Photo tagging has also been fixed, and also that pesky failed to update issue that some of us have been experiencing. I know I won't miss the times when my status fails to register because it gets annoying, especially when my girlfriend is right next to me snickering because her iPhone worked right away. It's almost impossible explaining to others that your phone is only having issues because of the Facebook developers and not the manufacturers, but I digress.
These updates are fairly good news overall. Any improvements to the Facebook app are welcome, if only for the sheer fact that it used to be a real mess. We've come a long way, and the app is finally starting to live up to our expectations. I remember a time when I never used the actual app, and instead browsed Facebook via the mobile browser instead. Still, we have a long way to go before the app is performing as it should.
Hopefully Facebook will soon ditch the HTML5 support for the Android app and will then move on to a native UI.
If you want the new Facebook for Android update, visit Google Play.