Facebook Home and App Get an Update Facebook has made some much needed improvements to its Facebook Home Launcher and also to its normal Facebook application. One of the main updates to the Facebook home launcher is the ability to access folders. This is one of the features that users have requested the most since the launch of the heavily criticised launcher a few months ago.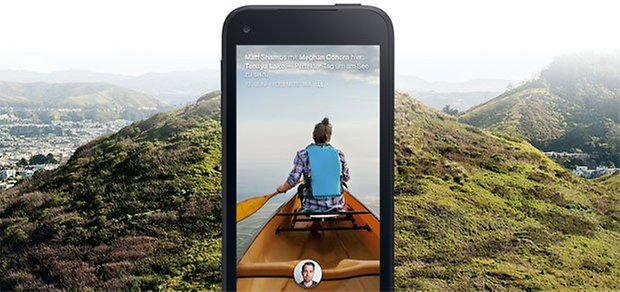 Facebook App Can Now Be Stored On SD Card
Another feature that has been added to the recent Facebook for Android update is the ability to store the actual app on your smartphone's SD card. This allows users to actually have Facebook for Android on their device but without it taking up precious phone storage which runs out very quickly. Facebook on Android also takes up quite a bit of space so this move will certainly be welcomed by many, even those with massive onboard storage.
Sharing News Feed Stories in Private Messages
Users now have the ability to privately share posts that their friends upload with each other. This is a feature that is not yet present on the iOS Facebook app. In order to use this feature users simply need to tap on the share button and they now have to option to share the post in a private message to another user.
Making it Easier to Use Facebook
Another improvement on the Facebook launcher is the ability to swipe left or right on the actual Android device and have access to Facebook chats and bookmarks. This is supposed to make it easier for users to access their Facebook information on their Android phone. This really goes well with the chat head features that is also present.
When Facebook Home was released a couple of months ago, it was widely panned but Facebook has been making some real efforts in order to improve the experience. The company has said that it is now working on some widgets for the Facebook launcher and will be introducing them very soon.
What is your opinion on the recent moves by Facebook to improve its apps on the Android platform?