Facebook is down around the world: are you affected?
Update: Problem is fixed, states Facebook
The popular social network Facebook is currently suffering from a severe breakdown in several countries. As far as the US is affected, it seems to be mainly a problem on the east coast. The UK is also affected, as are large swathes of Europe.
Update: a Facebook spokesperson contacted us with the following statement from the social network.
"We have restored service for those who experienced a technical issue that caused some people to have trouble accessing Facebook on Android."
Good news for the Facebook app, but Facebook fans aren't in the clear yet, as it seems that while the service is restored on the regular Facebook app, users are now having issues with the Messenger app. You should, however, still be able to use both services by accessing Facebook through your browser.
---
The Facebook app is down and users are panicking. Messages on Twitter or on the site asking why the application is not working just keep piling up. This is not the first time that the social network has been the victim of such an outage.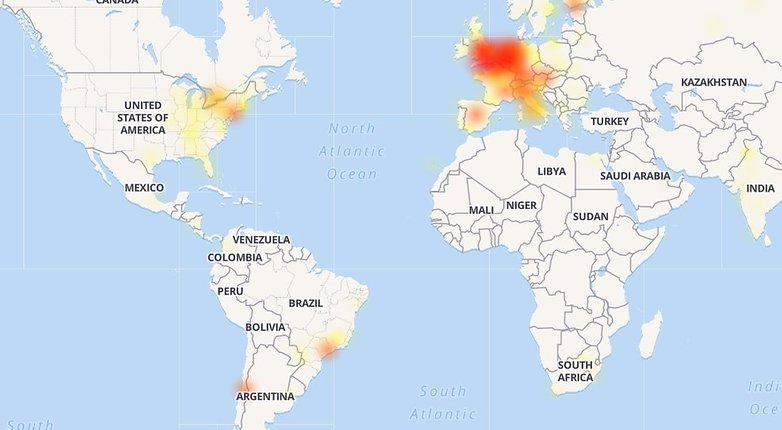 If we remember past failures, it is likely that Facebook is simply a victim of a server problem. Unfortunately, in this situation, we just have to wait for Facebook's technicians to fix the app, however you can still access Facebook on the web:
Simply open your web browser and go to: https://www.facebook.com/
Log in with your credentials.
There you go! Back on Facebook, old school style.
Those of you who forgo the standard Facebook app and use a wrapper, which packages the web version of Facebook, might be smiling right now since wrapper apps are still working.
Are you affected by the issue? Have you found yourself obsessively trying to open Facebook?