Facebook's Organ Donation Crusade: Cool or Creepy?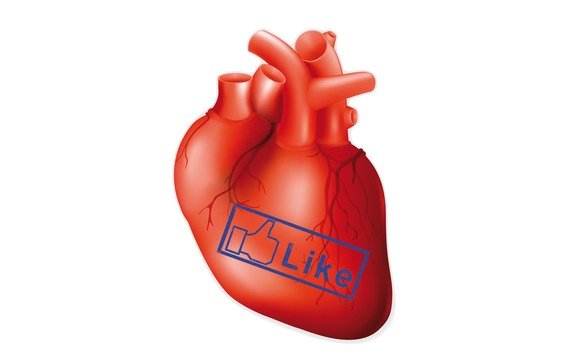 Everybody hates on Facebook for their ever-creepier privacy policies and ever-more-convoluted security settings, but it looks like the company has actually done something GOOD by encouraging users to advertise their donor status on their pages. I think organ donation is an issue we can all get behind, amiright?
Take it away, New York Times:
Under the Facebook plan, members will be able to declare and update their organ donation status. The status will appear with other biographical information in a section called Health and Wellness, which includes, for example, updates on whether a person has recently lost weight or ever broken a bone.
Well, that's....nice. I mean, encouraging your users to talk about how much weight they've lost is a little weird, but whatever. Folks do that anyway, I suppose. And really, this is about helping folks who need vital organs fast. According to the same NYTimes article, there are currently 114,000 people waiting for organ transplants. Most of them – 92,000 – are waiting for kidneys, which is a procedure with a high rate of success.
But, unfortunately, only 28,535 transplants were performed last year and between 6,000 and 7,000 patients have died in each of the last 13 years waiting for organs.
Yes, this is a PR move by Facebook in advance of their stock market valuation. Yes, it involves putting even more sensitive information into Facebook's hands. But no, I don't believe that there is any ill intent here. This is a well-thought-out and smart campaign to save lives. Even if only 10 lives are saved by the fact that 10 more organ doners signed up after seeing their friends do so on Facebook, I'd say this was well-worth the effort.
(Photo: Computeractive.co.uk)