 Facebook Phone Slated For 2013 Release. Working With HTC To Build It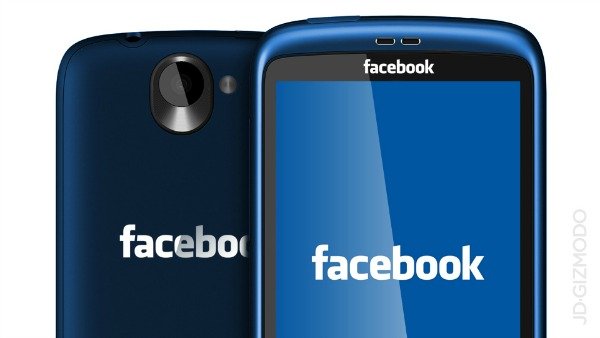 We've long heard the rumors that a Facebook smartphone is in the works , but as often as we've heard about it, we've never seen a device see the light of day. That could be about to change, as Bloomberg is once again reporting that "sources with knowledge of the matter" are stating that Facebook is planning to release a smartphone next year, and are working with HTC to build it.
The original plan was to release the device this year, but that timeline was pushed back to allow HTC more time to work on other products. The phone will apparently run a heavily modified version of Android (ala Amazon Kindle Fire), all while integrating Facebook features more deeply into additional mobile devices to boost advertising revenue.
Over 400 million Facebook users access the social network from their mobile device, but none of the 3.5 billion in advertising that Facebook generated came from ads on phones. Facebook having their own Android phone certainly makes sense, as the consumer base that use their phone to access FB already long exists. That being said, Facebook has struggled so far to profit from mobile users, and have taken a lot of criticism for their IOS and Android apps.
Due to HTC's financial woes, many speculated that Samsung may have been a better choice for Facebook to develop this device. HTC and Facebook have already worked together on the HTC Cha Cha, which has its own dedicated Facebook button for sharing music and photos.
The news of a Facebook Android device is interesting, but if they fork Android as much as Amazon has, I wouldn't expect many people to even label it as an Android device. That's not necessarily a bad thing for FB, as I'm sure Mark Zuckerberg would have no problem hearing consumers talk about their new "Facebook phone".
Picture credits: www.gsmbird.com