Facebook's New Android Phone: Will Customers Bite?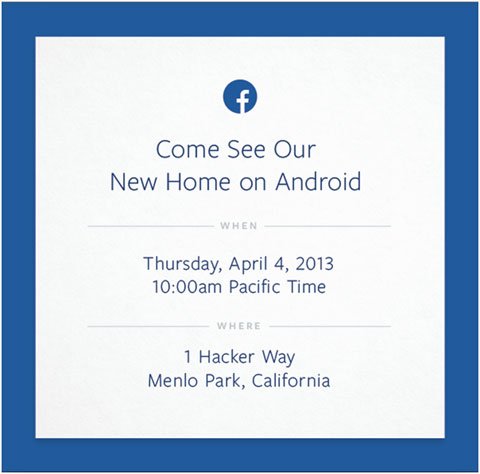 A bunch of details about Facebook's new HTC phone have emerged ahead of the company's press event on April 4th. According to the New York Times, the main announcement will be Facebook's new Android OS, which will apparently replace the typical Android homepage with the owner's Facebook feed. The default messaging and camera apps, meanwhile, will be replaced by Facebook Messenger and a variant of Instagram, respectively.
Essentially, the entire phone will be built around Facebook's services. However, it's not clear yet whether we're talking about a Facebook-esque launcher that users can modify or a whole new version of Android, like the kind running on the Kindle Fire. The former would allow users of other phones (like those made by Samsung) to have a similar Facebook experience while the latter experience would most likely be confined to this HTC phone.
Industry experts are already expressing skepticism about whether or not the phone will be successful. Facebook's last foray into the smartphone manufacturing world didn't really pan out. The HTC Status – an Android with a built-in "like" button – barely made a blip. Jan Dawson, a telecommunications analyst at Ovum, said the newest concept was "a solution to a problem that doesn't exist."
That said, no one can deny Facebook's enormous appeal. Even their poorly-rated app for Android has been downloaded over a hundred million times. Surely there are a few folks out there who want MORE Facebook on their phone.
We'll let you know more when we know more.