[OMG] Fake Android Store in China Has Shocking Logo!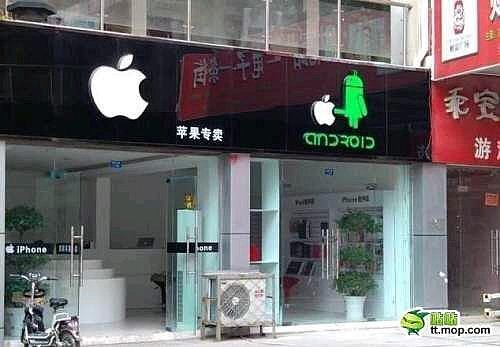 We've seen lots of fake Apple and Android stores popping up in China, but this one takes the cake as far as sleaziness is concerned. Yes, that's right, you're looking at the Apple logo sucking Android. Even better – the store with this naughty logo is right next to a fake Apple store!
The website Tt.mop.com originally hosted the picture, but we still can't find any more information about where the photo was taken. All we know is it's from somewhere in China.
Lax copyright laws make it harder for American companies to sue Chinese companies overseas, but I'm not sure Android would even sue over this. After all, it's a pretty accurate interpretation of the smartphone war, no? (I kid, I kid!)