FamilyPad 2: an Android Tablet for the whole family
Authored by:
Nico Heister The French manufacturer Archos announced that they will be presenting the Android Tablet Family Pad 2 in the coming weeks during the CeBIT in Hannover. What they're offering: entertainment for the whole family!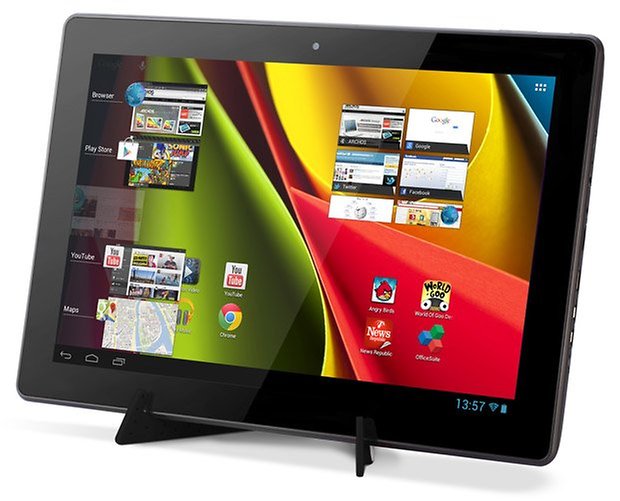 This tablet's screen is a whopping 13.3 inches, with a resolution boasting 1.280 x pixels. Thanks to the included stand, the tablet can be installed in an upright vertical position. The advantage in this is that videos can be comfortably viewed by many people at the same time and no one has to hold the tablet in their hands.
Technical Details
Processor: Cortex A9 dual-core with 1.6 GHz
Memory: 1 GB RAM
Display: 13.3 inches, 1.280 x 800 pixels
Camera: 2 MP (for both the front and back sides)
Internal memory: 8 GB; up to 64 GB with a micro SD card
OS: Android 4.1 Jelly Bean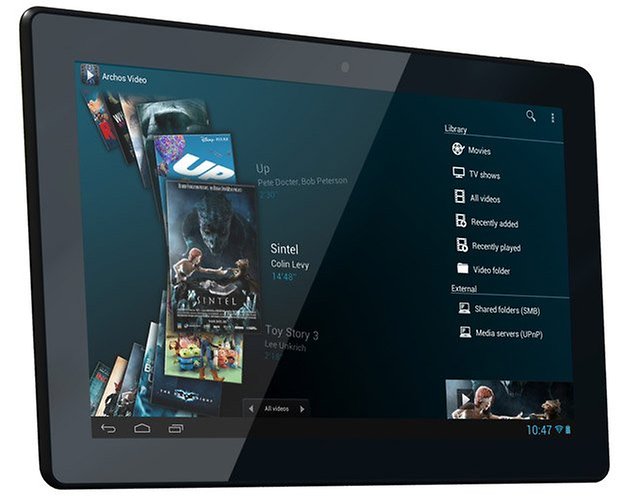 The FamilyPad 2 supports the USB host mode, meaning that data can be directly transferred from a USB stick or an external hard drive. The tentative price stands at 299 Euros and the release date has not yet been announced.
The Archos booth will be found in Hall 15, booth D72 during the CeBIT.
(images: Archos)