'Father of Carbon' Reveals New Features Coming Soon Carbon is a third party Twitter client for Android, and it's undeniably gorgeous. We featured it earlier this month, when it was first released for our beloved platform. It features a supremely minimal design, and a responsive user interface that "just works". Switching between menus is fast, and the individual animations while doing so are outstanding.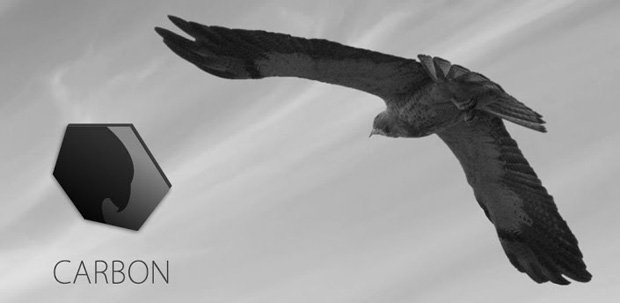 Needless to say, a lot of folks have been waiting for the client for some time now (over a year), so it's good to see that it has finally arrived.
Now that we have it, the excitement has died down a little. This gives us a chance to not only appreciate the app, but find what needs fixing.
As with any relatively new app, problems, and bugs are going to appear. The true test of an apps staying power, at least in today's mobile market, is the rate at which these issues are addressed. Software updates don't just allow developers an opportunity to fix problems though, they also allow them to introduce new features.
As it would seem, Carbon is in for a slew of new features and improvements, all of which will appear at a later date.
The developer of Carbon, M. Saleh Esmaeili took to Google+ to talk about some upcoming features for the Android version of the app.
One of the most remarkable features Esmaeili discussed, is the option to customize your Carbon experience.
"Now I know Android is all about customizability and I've received hundreds of emails requesting options for Font Sizes, Notification settings for Vibration & Ringtone, etc... And all those are coming."
That's not all, however. Esmaeili confirmed that even more features are coming soon:
"Tweetmarker? Darn straight that's coming too, but for now Tweetmarker is causing performance issues for Timelines and taken the back seat."

"Inline browser and Reading mode? All coming."
Esmaeili says that he's developing Carbon differently than he has developed apps in the past. His entire post is dedicated to describing the settings menu, and how many related features he has planned for the app. His main focus, however, is primarily on user experience. He wants to create an innovative and effective app, before offering tons of extra content. As the self-proclaimed "father of Carbon" says, his new way of thinking led to the apps birth, and the production of the streamlined user interface that we know today.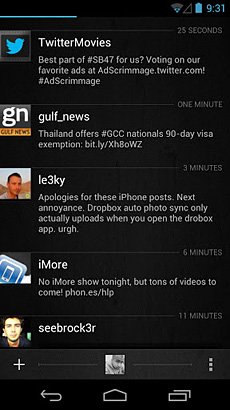 If you haven't used Carbon yet, then make sure you go check it out. It's one of the best Twitter clients I've ever used on a mobile device, and it's certainly the best available in the Google Play store. In fact, Esmaeili confirmed that Carbon hit 100K total downloads on Sunday (February 10, 2013). Obviously, the Android community is gobbling it up.
As Steven pointed out in our earlier report, Carbon is not optimized for tablets yet, and several of the features require further expansion and improvement. For example, currently there is no option to customize Android notifications.
Clearly, all of these things are on the way if Esmaeili's announcement is any indication. This is good news indeed, considering Carbon is already one of the best clients available.
Have you had a chance to try out Carbon? What do you think so far?