 Fee-based iOS Apps are Free for Android Users
No other app store is so heavily used as Google's Play Store. Even though Apple is lagging behind in the number of downloads, it's leading the race when in comes to revenue. Will Google (need to) change their business model in the midterm?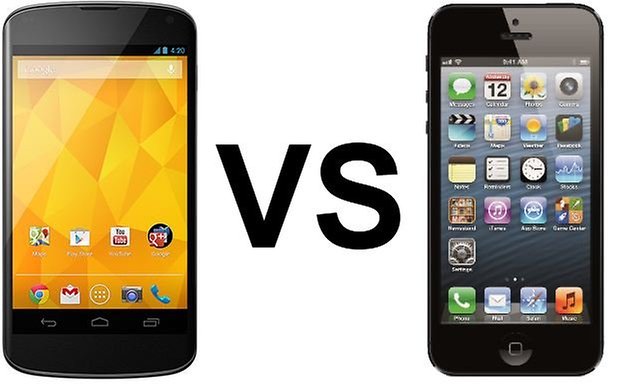 The app market is booming. In 2013's first quarter, the four app stores - Google, Apple, Blackberry and Windows - shared more than 13.4 billion downloads, resulting a combined revenue of 2.2 billion US dollars. When comparing this to the fourth quarter of 2012, it's increased by 11%. Tim Shepher, Analyst for the independent industry-observing company Canalys says ''Apple's app store and Google Play remain the heavy-weights in the app store world. To this day, Blackberry and Windows Phone store are still the beaten-down challengers...''
After the Canalys report, Google spearheaded the market with its Play Store. 51% of all downloads are Android apps. So far, so good. Its biggest competitor Apple follows closely behind, yet still has the potential of chalking up 74% of the revenue in this year's first quarter.
Time for a strategy change?
It's no secret that the Android platform is much more open, less restrictive and in many respects, cheaper. Many fee-based iOS apps are free for the Android user's enjoyment. This is a major plus for individual users, but in respect to a business and developer point of view, it's a whole different ball game.
It all comes down to a very obvious question: Will Google and the Android app developers change their strategy in the foreseeable future? In Apple's case, many users seem to be all-around prepared to pay for apps. There is just so much unused potential here. It's not likely that love for thy neighbor and democratic ideas will win the money race in the long run. Am I right?