Feedly Says Hasta La Vista Google Reader! Now that Google Reader, may it soon rest in peace, will be joining the cemetary of other deceased Google projects, it's been the perfect opportunity for other feed platforms to make a stand. One that has jumped on the bandwagon, celebrating Google Readers untimely demise, is Feedly. The RSS Google News reader, tumblr and youtube browser got its last update April 1st. It's not surprising that the developers are really pushing the app, trying to fix all the bugs as fast as possible.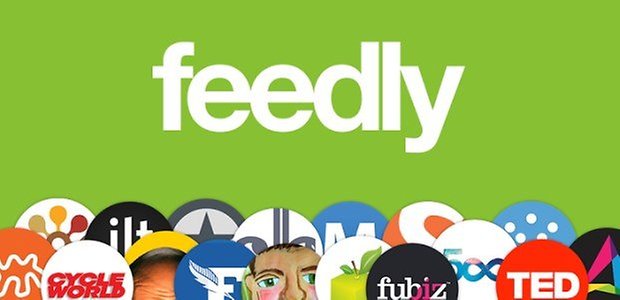 It was no April Fool's joke, it really did get an update. Feedly offers new search algorithms to prowl through millions of interactions from the Feedly community. It's now got a faster and more intuitive vertical transition model, along with a brand new widget. Samsung Galaxy devices, the Nexus 7 and Nexus 10 have new layouts and its also offering better control of lists, magazines and the mosaic view. The developers at Feedly are super pumped: 3 million new users have uploaded Feedly since Google Reader announced its ''retirement''.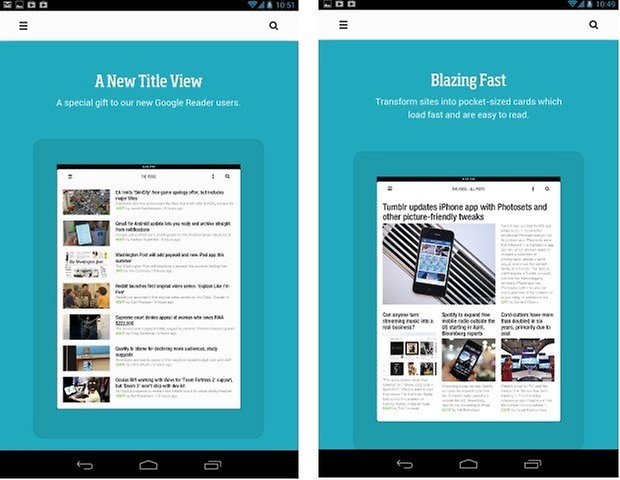 When we took a look at the updated version (14.0.9), the app revealed all of its new stuff as soon as it was started. And the improvements are clear: you've got more minimalisitc lists for a better overview and no huge annoying preview pictures. The web version already got this update and it's been working quite well, reminiscent of the late Google Reader. What this will do is help the mobile user become quickly accustomed to the web version and vice-versa. It got rid of the junk and got back to basics: the cleaned-up version looks great on a smartphone display.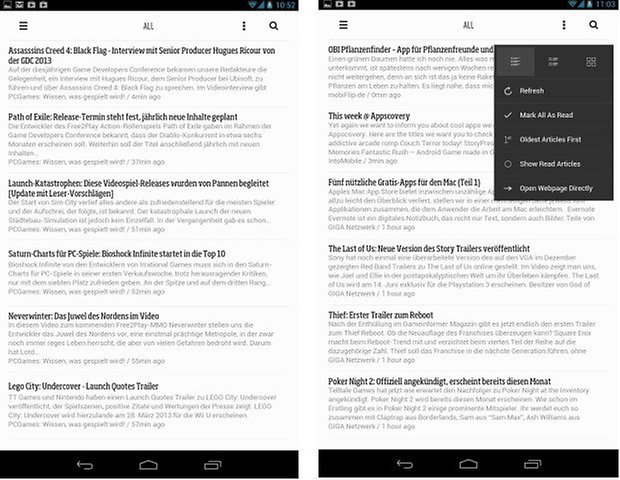 Feedly presents you with a short teaser text that you simply tap on in order to get to the complete article and full-view big pictures. The search puts to use a new engine, which scans 50 million feeds. There's also a new pull-up refresh button.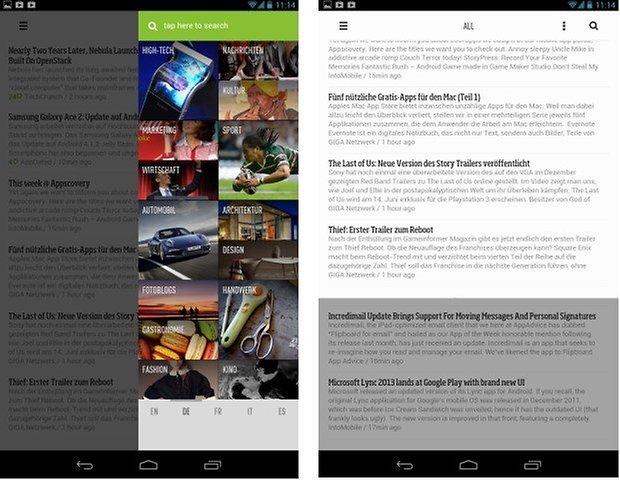 And of course, you can share your news via your social networks (Facebook, Twitter, Google+, email etc) by clicking on the respective link in the top right corner. You're also able to highlight a fragment of text and email or tweet it. Another added feature is the ''Must Read'' section presented in the navigation, which is customized to include your favorite websites.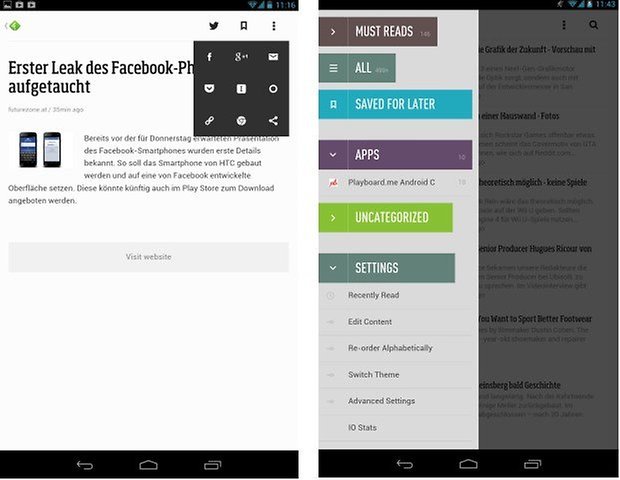 Talking about bugs, the news in your feed on both the web version and the app wasn't working very well. Well it's been fixed! If you find an article that interests you and open it, Feedly will find other things that might tickle your fancy, which you access by swiping to the right.
It feel as though Feedly is now running faster. The update itself was quickly uploaded and the feeds from various websites are easy to add and organize. Now that they have this grand opportunity to become the next Google Reader, Feedly is bound to continue progressing, offering its users more and more added features and extras.
What do you think? Is Feedly the next Google Reader? Or are there better RSS readers out there?