[Poll] Will 'Feelscreens' Revolutionize Tablet PCs?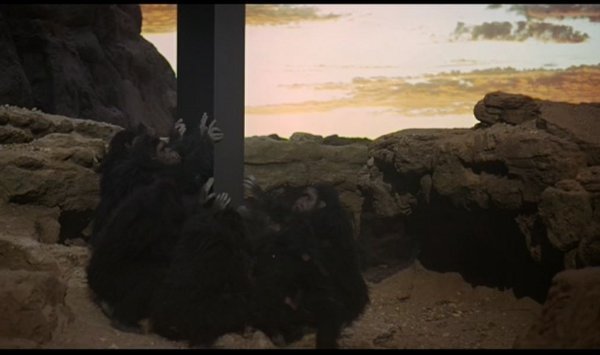 Haptic feedback is one of those technologies we just kind of take for granted and it's easy to see why. When compared with the brilliance of a Super AMOLED screen or the speed of a quad-core processor, it's hard to get excited about the little vibrations your smartphone makes when you're typing away. But can haptic feed back do more? A company called Senseg thinks it can. A couple of months ago we told you about Senseg's new tech, which allows you to 'feel' objects on your touch screen by manipulating the electrostatic field produced by the device. At the time, it seemed like a cool oddity, months away from introduction. But word on the street is that Apple will feature the new haptic feedback tech in their latest generation of iPads, set to launch later today.
AndroidPIT fans, we want to know, will this be a flash in the pan? Or could Senseg's haptic feedback be a real game changer?

But First A Bit 'O Background
AndroidPIT editor Steven, first wrote about the new feedback sensors back in December:
Unlike traditional haptic feedback sensors that create vibrations, the technology developed by Senseg works by modulating the electrostatic field between the user and the screen itself, turning touchscreens into something the company describes as "feelscreens."
The technology could help you orient your finger on a screen if you're doing something else at the same time – like driving a car. But that's really just the tip of the iceberg: there are so, so many uses for this kind of technology. An app developer could use Senseg to create secret levels or characters that could be revealed when the user came across a different textured area of the screen. Senseg could also be used by developers to create Braille apps for the blind. The possibilities are truly endless.

Sounds like a cool idea, right? But I have to admit, the video demonstration left me less then blown away.

But Pocket Lint is running with a story claiming that Apple will roll out the iPad3/HD with Senseg's technology on-board. In their piece, Pocket Lint's Stuart Miles quoted a Senseg spokesman as saying "We won't be making any statements until after Apple's announcement." Which does sound like a tacit admission that Apple is, in fact, working with Senseg on their coming tablet generation. This jives with other very pregnant statements from Senseg employees quoted by Pocket Lint.
So my question to you is, does this matter? Are 'feelscreens' the future of tablet PCs? And would an early introduction by Apple be a major blow to the Android tablet market?
I've been wrestling with the rumor for the last several hours and I can't help but feel that 'feelscreens' would be, initially nothing more then a gimmick much like the 3D fad that never really managed to get off the ground. It would take a substantial adoption by wide sections of the market and real support from developers for the new possibilities provided by the technology to make it anything more then an interesting curiosity. That being said, Apple has managed to continually corner the market by keeping up the image that they are true innovators in the mobile computing game. If they were to champion the new form of haptic feedback and nurture it into maturity, they could make it a real success, which could mean more trouble for Android tablet producers, who have already had difficulties gaining ground against the iPad juggernaut. Let's put it this way, why would anyone buy a black and white TV, when they could get a color TV for a few dollars more?
But with only a few hours before the big reveal, I'm still not certain. So AndroidPIT, I want to know what you think. Would iPads with 'feelscreens' revolutionize the tablet market? Or will it go the way of Beta Max and the 8 Track? Let us know in the comments below.