Android Final Fantasy 3 Port Hits Japan; US, Europe Left Wanting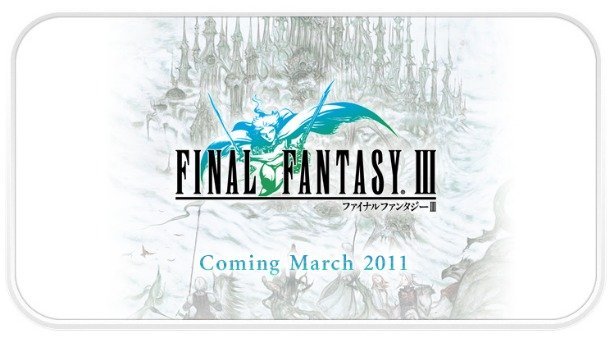 (Picture: igogaming.net)
Final Fantasy is one of the most legendary gaming series the world has ever known and for almost two decades FF3 was the one missing piece of the puzzle. Originally the only title in the series which didn't receive an American release, western fans of the popular RPG series had to wait until Final Fantasy 3 was remade in 2006 to get their first peek. Now, the game which Japanese fans voted one of the best games ever made has made its way to Android but just like the first time around, FF3 for Android wont be leaving Japanese shores.
Final Fantasy publisher Square Enix recently published the RPG classic to their Japanese Android market but just like with Chrono Trigger before it, there is apparently no English translation in the works. Given the populartiy of Android RPGs like Zenonia and the worldwide success of the Final Fantasy series, it seems that Square Enix is leaving money on the tablet by not translating FF3 into English. The move is even more puzzling on Square Enix's given the expansion of Android gaming worldwide.
Currently, the only way to access FF3 for Android outside of Japan is to run your connection through a proxy server but fans of the series willing to spoof their connection will still be confronted by the language barrier if they don't happen to speak Japanese.
Aside from waiting and hoping that Square get's its act together about the only thing that Android RPG fans can do is write Sqaure Enix and request a translation. Anyone wanna start a petition?