Fiat Centoventi: is an electric Fiat Panda coming soon?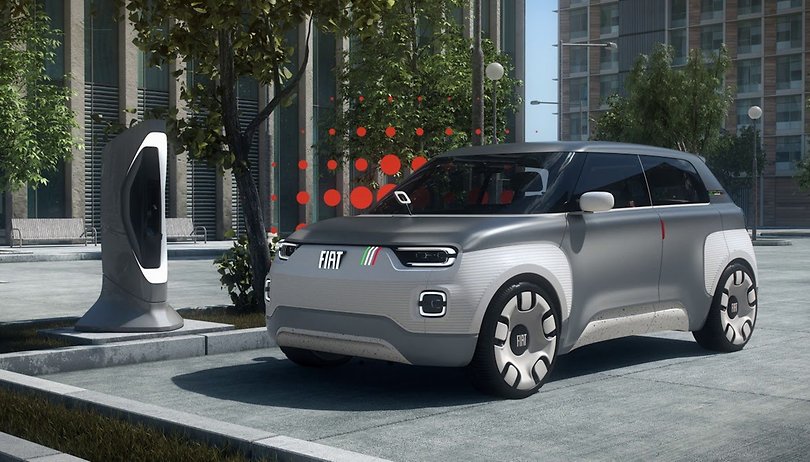 The Geneva Motor Show has opened its doors, at least for the press, and new products and concepts from car manufacturers are being unveiled. Among the announcements, that of the Fiat Centoventi Concept has had an effect. The small Italian city car gives a foretaste of what the next Fiat Panda could be.
An electric Fiat Panda in 2021?
The future of cars is electric. Those who still doubt it might change their minds. The Geneva Motor Show is focusing on electric vehicles, and it is the latter that also attracts the most attention, like the Polestar 2.
This concept car from Fiat is surprising, especially since we were not used to the Italian brand in this field. The Centoventi Concept is an electric vehicle. It was unveiled on the occasion of the brand's 120th anniversary, as its name indicates in Italian. With a length of 3.68 metres, it demonstrates what the next Fiat Panda could look like.
A mini price
Of course, as with any future Fiat Panda, the prices should be affordable. For its concept, Fiat has thus imagined future production in a single finish in order to reduce costs. Unlike Renault, Fiat did not decide to rent the batteries but to segment them into lithium-ion battery racks, the unit capacity of which was calculated so that the Centoventi could cover about 100 km.
The batteries, manufactured in collaboration with Samsung, are modular to facilitate maintenance and replacement. Several choices will also be offered, with a ranges from 100 to 500 km, depending on the needs. This is enough for use in the city.
The future customer then only has the "4U" Program left, which refers to a choice of four different roofs, four different bumpers, four different wheel choices and four exterior finishes.
In the end, what is most disappointing is that Fiat did not want to confirm whether this concept car would serve as a basis for the future Fiat Panda or mention a possible release date. However, it's realistic to think that the new Panda could be launched in 2021 and that it is likely to be very similar to this concept.
What do you think of this concept car? Let us know in the comments.