Final Fantasy IV Coming to Android Spring 2013, iOS December 20th Square Enix is giving us enough time to save up our money for the next Final Fantasy game, considering they are selling for about $15.99 at launch. Final Fantasy IV will be making its way into the Google Play store in Spring of 2013. Unfortunately, iOS users will be getting the game first when it arrives in iTunes later this month (December 20th).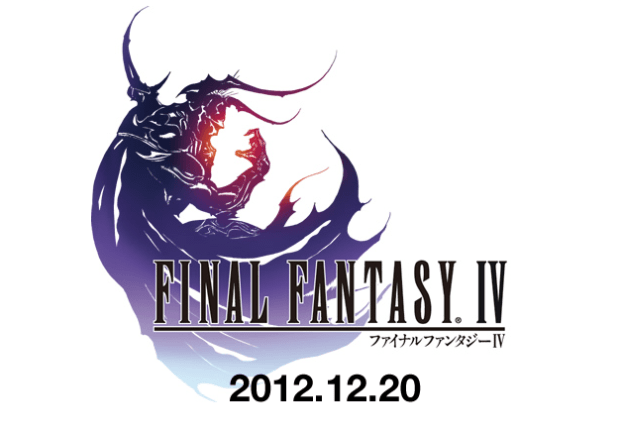 In case you don't remember, or you never played IV before, it follows Cecil, a knight who is on a world-saving quest. The evil villain of the story, sorcerer Golbez, is trying to obtain a set of powerful crystals which will allow him to destroy the world.
Final Fantasy IV is best known for its rich and engaging story and is considered, by many, to be one of the first in the series that featured an extraordinarily complex plot. To clarify, that does not mean it has the best plot out of the entire series, just one of the most complicated (unless you consider Final Fantasy XIII).
The Final Fantasy IV re-release will be based on the DS remake, which added a few new features to the game like a quick save function, and a unique multiplayer mode.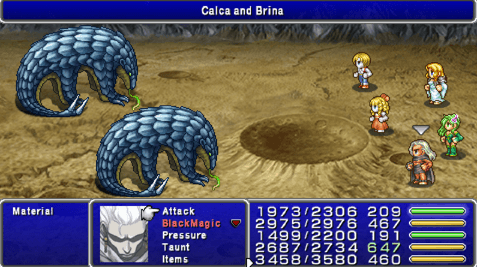 Android users have a long time to wait until the next installment in the franchise is available but luckily we can at least see what it looks like when it releases for iOS. In the meantime, if you want to play IV you can always pick up the re-release for PSP (Final Fantasy IV: The Complete Collection), or you can always get an emulator for your computer. Might I recommend getting an emulator first, because then you can enjoy the game on a much larger screen, depending on how large your computer screen is.
Square Enix says that Final Fantasy IV will be about £14, which is roughly $20 USD. This is not surprising at all because all of their games have a premium price tag.
Another superb title available from Square in the Google Play store is Chrono Trigger. Trigger is arguably one of the best RPGs ever made. Currently, Chrono Trigger is only $9.99, and the original Final Fantasy is $6.99.
What do you guys think? Is anyone planning on buying the entire series for their tablet or smartphone, even with the premium price tag? Who is just getting Final Fantasy IV?