Firefox OS Looking for Low End Android Market Share Mozilla has stated that its new Firefox operating system for mobile devices is more geared towards running on low end devices. The company certainly has not been shy about revealing where its looking to get market share from. CTO and co-founder of Mozilla, Brendan Eich believes that the OS can dominate the low end market of smartphone devices where Google's Android software currently dominates. Eich then went on to say that Android 4 and higher cannot run on devices that have 256MB of RAM and below, and the latest versions of the Android OS by Google really need about 1 GB of RAM.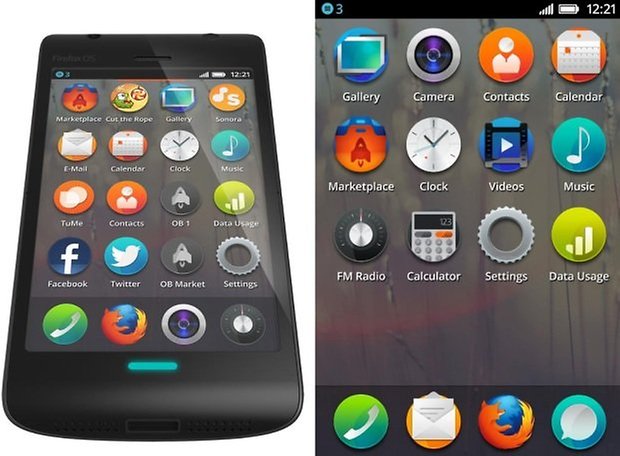 Using Android on lower end smartphones means that users have to give up on functionality as they can only run operating system versions like Gingerbread or Froyo.
Microsoft Also Looking to Compete in the Low End Smartphone Realm
Redmond giant Microsoft has also recently expressed a keen interest in developing for the low ends of the smartphone market. It seems as if this will certainly be an important market in the coming years as most developing countries begin to adopt smartphones. The most important consideration for these types of markets will obviously be price and functionality and both Mozilla and Microsoft are banking on the fact that users may grow tired of the lack of functionality and also the lack of updates for low end smartphones.
The senior marketing manager at Microsoft, Greg Sullivan, expressed his pleasure at how bad he thought that the smartphone experience was on lower end Android devices. "There are so many sacrifices you have to make on an affordable Android phone relative to a $129 Windows Phone", Sullivan added.
Sullivan also seemed pretty happy that it seems that Google won't be updated the actual low end Android software any time soon. This may present a chance for new players to enter the market.
Which OS will emerge victorious?
Which smartphone OS do you think will ultimately win in the low end bracket of smartphone market share? Vote below and leave us a comment.