Fiverr arrives on Android to connect worldwide freelancers and clients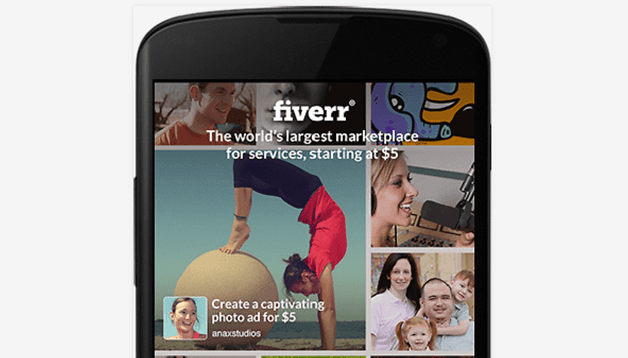 The gig-creating, people-connecting app Fiverr for Android has finally arrived, officially putting an end to our iOS envy. Fiverr is a marketplace for services which has been available on Apple and through its website for quite some time now. It allows clients and freelancers to connect worldwide for services that start at $5, whether it's for writing SEO-engaging blogs, retouching pictures, being a video spokesperson, online marketing, gifts, music and more.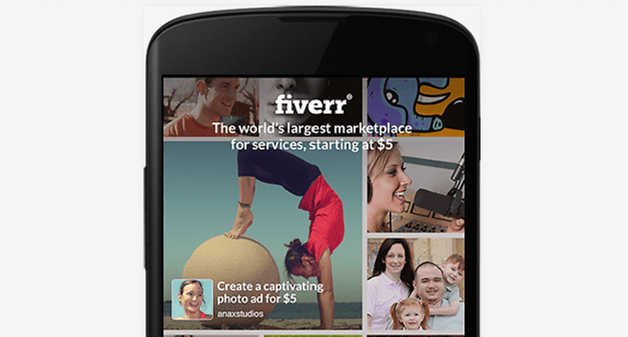 The app, which is free by the way, is all about job-creation and people connecting, all in a fresh new Android app that was built from the ground up for the operating system. With their tagline 'all the gigs you need, all in your pocket', the new app has a great clean-looking interface following the typical Holo Android setup, which contributes to an intuitive user experience. This starts with the swipe out navigation bar on the left-hand side for profile information, follows through with the Google card-like service offerings on the main screen and ends with the search and menu icons on the top right corner.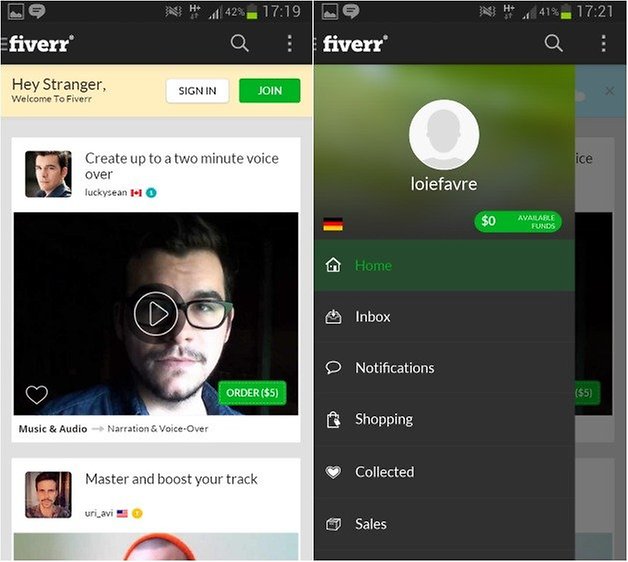 The search component was well thought out and nicely designed. When tapping on the search icon, you are brought to various categories, such as graphics and design, music and audio, programming and tech or even fun and bizarre. I really enjoyed browsing through the latter, which is quite true to its title. I found services like 'Call and sing happy birthday as opera guy', 'impersonation of Will Ferrell's character Ron Burgundy' and 'make a hilarious prank call'. All these services start at $5 and can go up to $8000. Each category also offered a ton of subcategories to refine your search.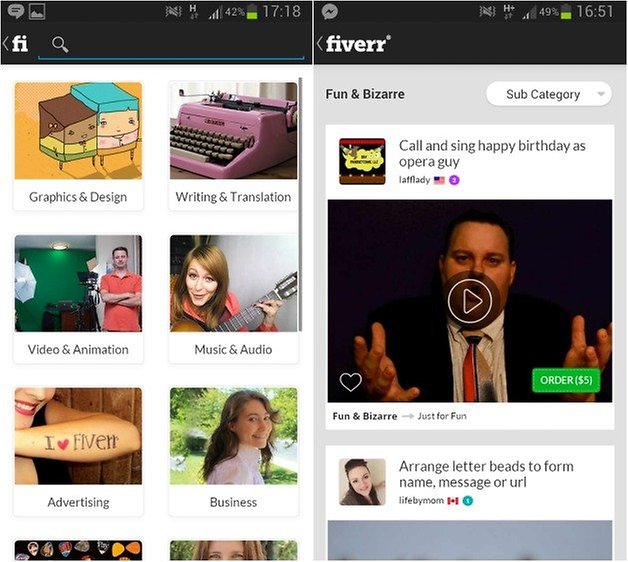 Once you have connected with someone offering a service, push notifications for messages and order updates will help you stay connected. To be able to post a service though, it needs to be done on the Fiverr website. The Fiverr for Android app is only for clients to buy services and stay connected with the service providers. You can sign up using either your Facebook or Google+ profiles or create a new one in the app.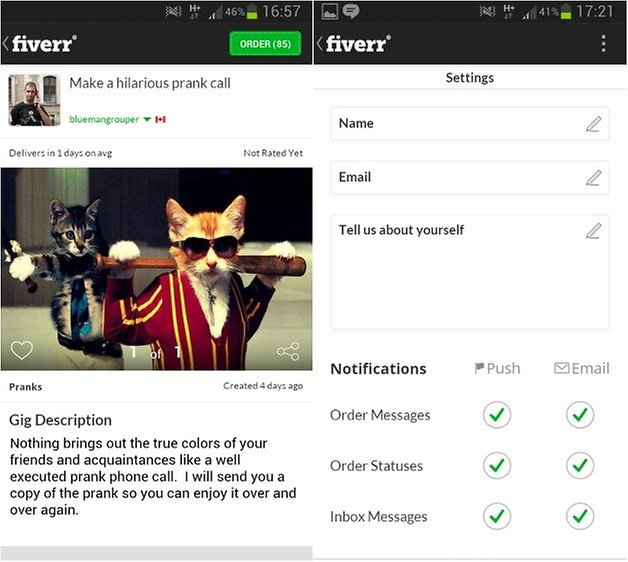 It seems everyone is moving to mobility now, and it just makes sense that Fiverr is following suit. I can see them growing immensely thanks to their well-made app and awesome business idea. The app can be installed from the Google Play Store.
What do you think of this app?