Flash Keyboard has more installs than WhatsApp but you should avoid it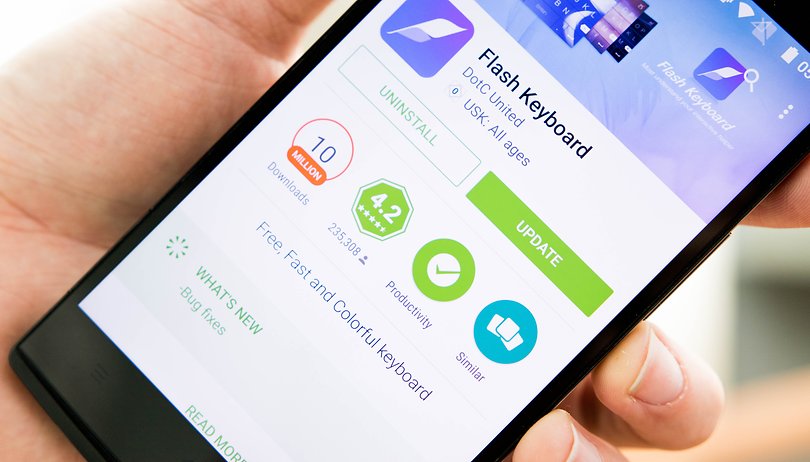 At the time of writing, Android keyboard app Flash Keyboard has more installs than WhatsApp in the US Play Store. This is a familiar-looking keyboard app comes with its own store, full of extra stickers and themes. It's clearly very popular but I want to strongly advise you not against downloading and installing it. Why? Find out below.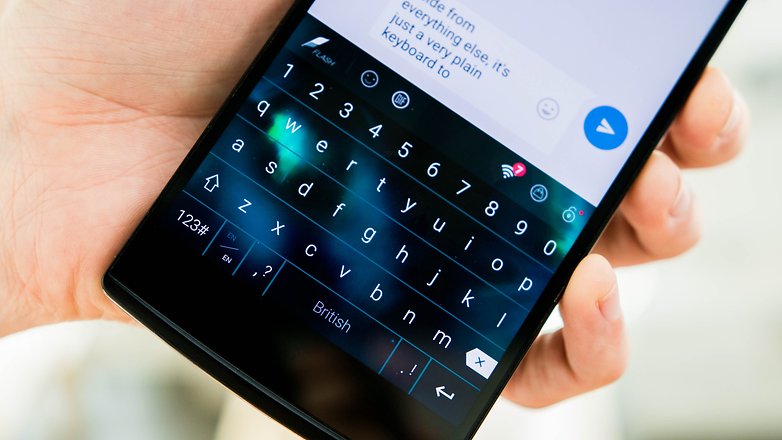 It's a poor keyboard app
My first problem with Flash Keyboard is that it's just not very good. When tested on our Oppo Find 7, a fairly large handset, it was hard to construct a sentence without a number of errors. The suggested words are okay most of the time but they must be relied upon far too frequently. It's also just weird to have the word British or American stamped across the spacebar.
Flash Keyboard lacks a swiping function (whether you use it or not, most major keyboards provide it) and there is nothing in its list of features that sets it apart from many other keyboards. In most ways it's inferior.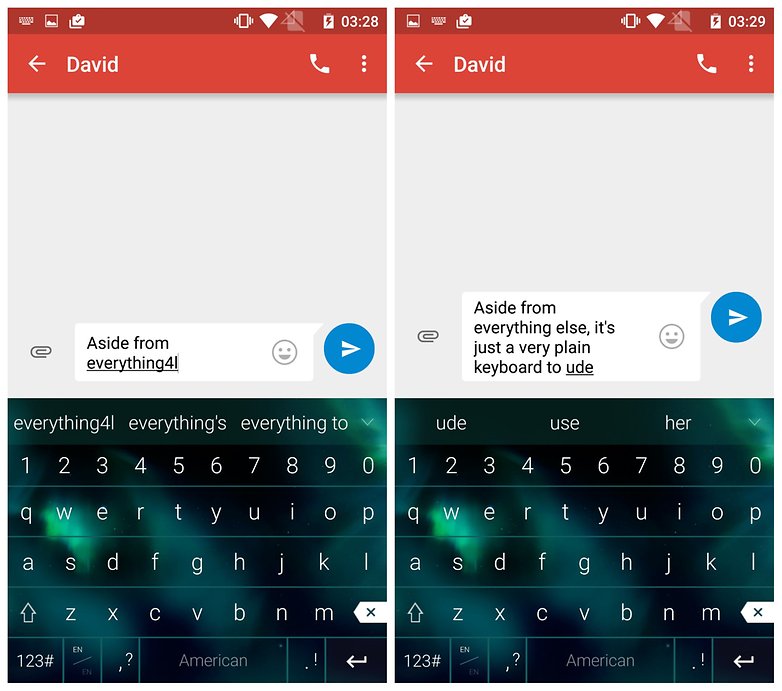 It's erratic
Sometimes there are no themes displayed in the theme store when you access the app. The recommended skins page is empty, as is the thesaurus page. I already anticipated that the developers would have little of interest in this area, but I didn't expect literally nothing.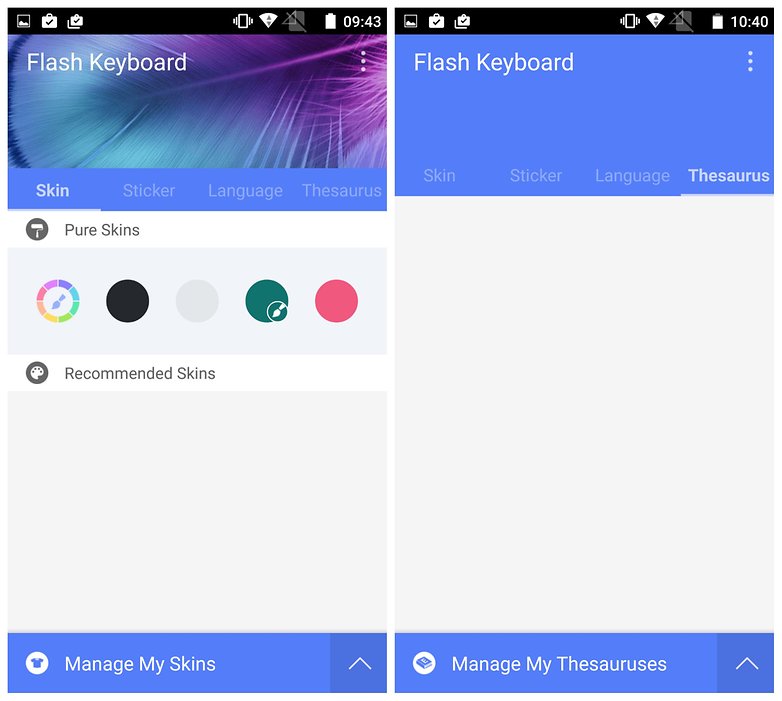 It's monetization methods are atrocious
I don't have a problem with advertising or in-app purchases, I'm genuinely amazed by what some free apps offer. But Flash Keyboard's methods of advertising are particularly egregious.
The reason it frustrates me isn't just because I am confronted by advertising every time I wish to unlock my phone, it frustrates me because it was not made clear when I installed the app that this would happen.
Flash Keyboard adds an additional lock screen – featuring an ad – to your phone, which you must unlock to get to your real lock screen. Terrible. What's more, there is a Wi-Fi-like fan symbol above the keyboard. What's it for? To take you to other apps created by the same developer (DotC United) of course.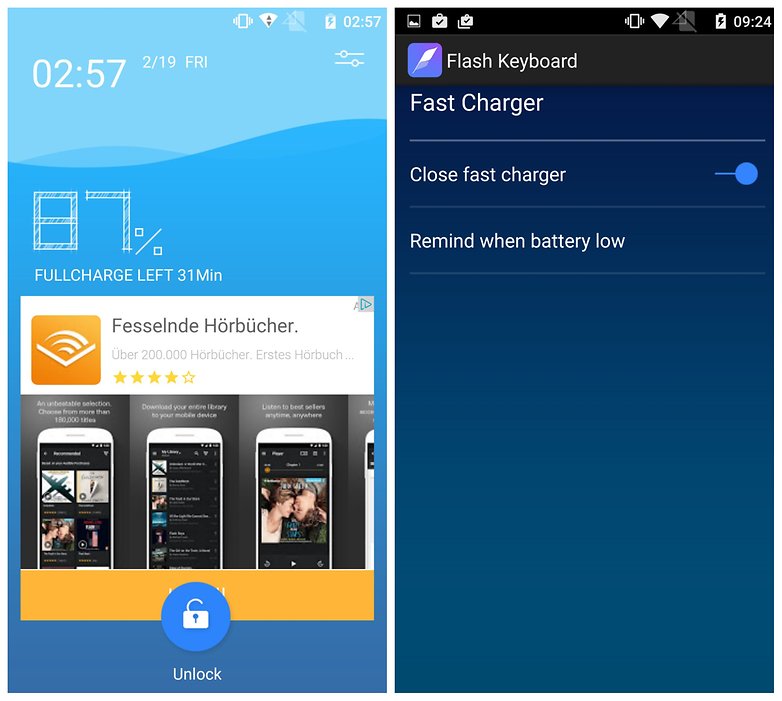 And the number one main reason I don't recommend this app (but a facet of it which helps me understand its number of installs) is...
You can't uninstall it
Okay, let me clarify, some people can't uninstall it. Trying to uninstall flash keyboard can be tricky if it allows itself administration privileges, which has occurred on some devices. Truthfully, in my test with the app it did not ask for these administration privileges on install. But since I have read these complaints in several locations, it shouldn't be taken lightly.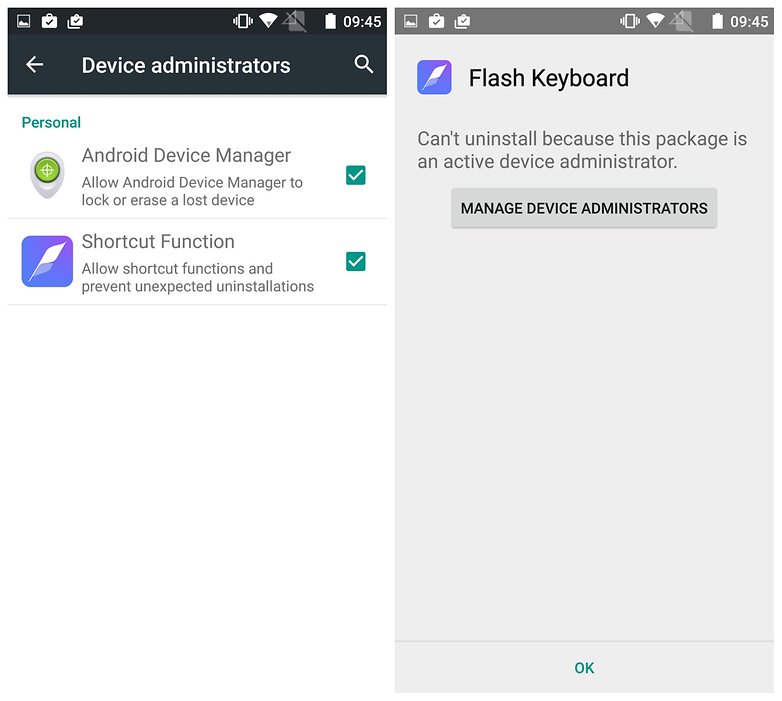 Aside from all of these issues, though, the actual app itself is just a really mundane, average keyboard. There are far betters one in our best Android keyboards list. Check those out instead.
Have you had a different experience with Flash Keyboard? Let me know in the comments.