FLOW - A Space Drum Saga DLX - feel the beat!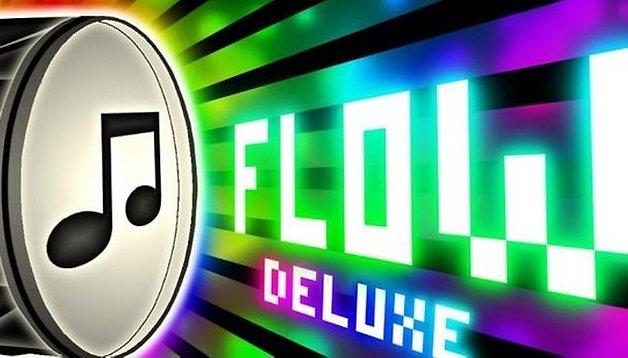 One of the many uses for smartphones - which are now in the millions - is the creation of music. Take this and add a gaming aspect and you've got FLOW - A Space Drum Saga DLX. This app entails a combination of entertainment, music and concentration and invites you to embark on a galactic journey. How to manage the game's many missions and what's so great about this app will be uncovered in our review.
Good
✓

Challenging concentration and rhythm game

✓

Great combo of drums and story game

✓

Cool light and sound effects

✓

Speed test and automatic settings
Bad
✕

Reloads after closing the app

✕

Connection problems
| | | | | | |
| --- | --- | --- | --- | --- | --- |
| Reviewed on | Android version | Root | Modifications | Reviewed version | Latest version |
| Google Nexus 5 | 4.4 | No | | 1.2.4 | 1.2.6 |
Features & Use
FLOW - A Space Drum Saga DLX is the ideal app for those who have a good sense of rhythm. The game starts you off with a brief list of requirements. For example, you need a device that has good hardware components, otherwise your performance might suffer and you will most likely not enjoy using the app. Headphones are also recommended so that you don't miss even the finest nuances of sound.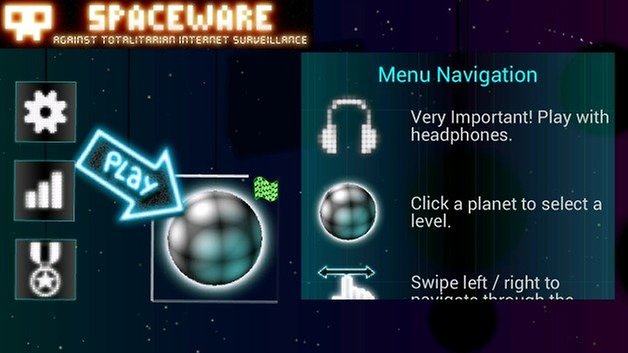 The game starts off with a little story and a few simple drums. The atmosphere in the game is modeled around a journey into outer space where you are the captain of a spaceship, fresh out of a coma, who must take control over the ship again. For this purpose, you'll have to play the drums. It begins relatively simply with the use of one finger and slowly the difficulty level increases as you progress.
Above, you'll see your energy bar which fills up if you remain in time. If you mess up the rhythm, the energy decreases again. At the top of the screen, the game's corresponding story unfolds. Little cartoon aliens inform you about news from space, notify you of emergency situations and encourage you to continue drumming because this ensures you'll have enough energy needed for your spaceship. Once you have passed the first test, you can head to the nearest planet and challenge new beats.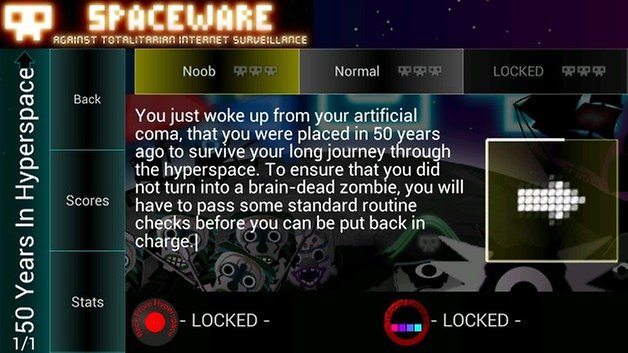 With each new planet, the level of difficulty increases. You have to listen really carefully to play the right beat. In addition, as the game progresses, the game will no longer pause for small dialogues between the aliens. So a lot of multitasking is required. The game can get to be quite difficult. You should definitely abide by the headphones tip to ensure you really hear the beat; it's really the only way that you can fully dive into this rhythmic alien world while you surrender yourself to the beat.
Each level includes little stories and tasks. For example, at one point in time you need to use drums to avoid being eaten by a monster. In the next level, you are tasked with finding a lost tribe. How you do this doesn't change though: you continue playing the drums and try to stay in rhythm as much as possible.
The game's story and the drum-playing tasks work well together, creating an incredibly thrilling game experience. Especially when using the headphones, your concentration is fully focused on the beats and dancing aliens.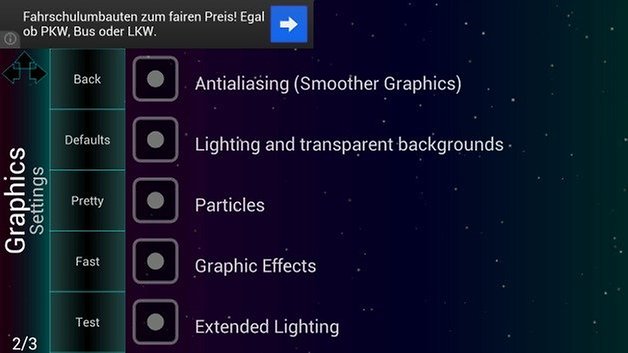 In the settings, you can activate lighting effects, graphics and other functions. However, it's advisable to perform the automatic speed test. The app checks your settings and configures them automatically so that you have the best possible gaming experience. Alternatively, you can choose various presets like "fast", "standard" and "you". There are also three different difficulty levels and detailed statistics of your drumming. You can check out the games you've won, the drums you've played, how many perfect rhythms you've had and other details.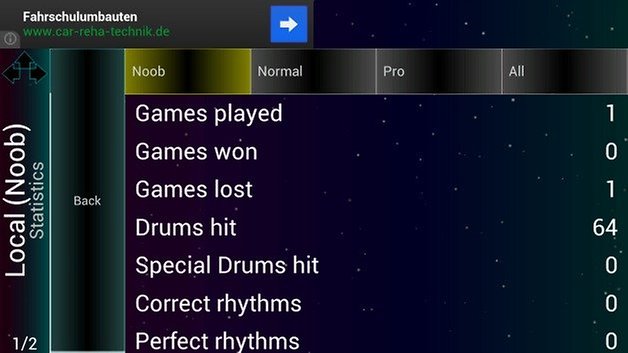 There's even a trophy collection, an overview and information about your captain status. In addition, you can see what challenges to expect down the road. There are various special drums that can be unlocked later in the game.
Screen & Controls
In the game itself, the display is divided into two areas: on the top the small aliens dance and below are four large buttons on which the beats are shown. Here you need to find the correct beats so that the story unfolds in the top part of the screen. Sometimes it really required a lot of concentration, but it worked quite well after some getting used to.
The menu within FLOW - A Space Drum Saga DLX is also niccely done. You can jump to various levels by unlocking and visiting other planets. Settings, statistics, and high scores can quickly be reached from the main menu. You are required to swipe to the right in order to navigate through the galaxy.
Speed & Stability
During the test period, and especially after the automatic configuration, the game ran very smoothly and stably. There were no crashes, however the app closed sporadically after taking screenshots. I couldn't connect to the server during the test despite a stable Wi-Fi network in order to compare the highscores. After closing FLOW - A Space Drum Saga DLX, it often reloaded. Despite these shortcomings, my journey with FLOW was free of problems. Within the levels, there were no interruptions, lags or glitches.
Price/Performance Ratio
FLOW - A Space Drum Saga DLX currently costs 4.73 US dollars and is ad-free. There's a free version if you want to give it a whirl first before buying. However, the free version does include advertisements.
Final verdict
FLOW - A Space Drum Saga DLX is an impressive game which isn't just a lot of fun, it can also be taken seriously if you are keen on improving your concentration, multitasking and sense of rhythm. It did however include a few small bugs such as the pesky reload after the closing of the app. That being said, the developer provides good support and is already working on a solution. Overall, the app did lots to impress: an intuitive interface and a good, fluid performance were just a few of its highlights. In addition, the background story is complex and very nicely designed. For fans of drums and beats, the game is absolutely recommended.