Jan 3, 2011 10:52:24 PM via Website
Jan 3, 2011 10:52:24 PM via Website
Hi ,
With easyMailPhotoBook you'll take yours shots, put legends and save them by day like a diary. Share with multiple friends! You can also post to your blog or aplication the best photos of that day!
You'll find a easy way to register your best moments and send quickly to your friends!
Try it and comment.
http://www.androidpit.com/en/android/market/apps/app/com.fmmobile.photobook/easy-Mail-Photo-Book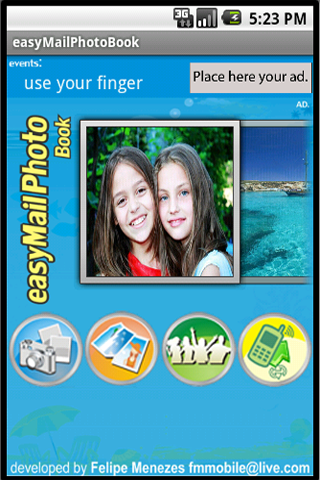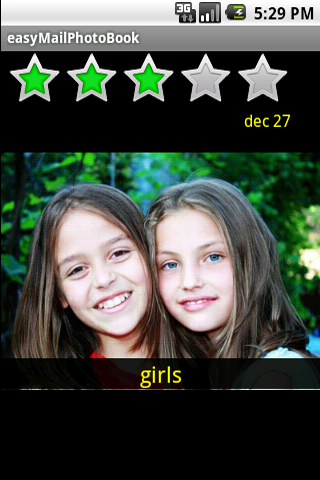 Thanks!
From Brazilian Developer
— modified on Jan 4, 2011 10:29:14 PM