Jun 20, 2011 10:21:03 AM via Website
Jun 20, 2011 10:21:03 AM via Website
ShopBerry
is a colorful and smart shopping list app for android. It is a fine grocery list app for managing your shopping lists and keeping them shared between all the android devices of your family.
Key Features:
* Real-time shopping lists sharing between all family members via SMS or Bluetooth.
* Bright products catalog of over 500+ built-in records with pictures. No need to spend valuable time for entering manually every product – just select from the predefined products and form a grocery list in seconds.
* Barcode scanner support for adding products.
* Make your products recognizable: attach a custom picture to a product.
* Send a shopping list via email, SMS or any app which supports text messaging.
* Dashboard with shopping lists notes for easy list access
* ABC navigator for shopping list items and product catalog
* List Expiration Notification
ShopBerry Grocery List
Find more about ShopBerry application at
http://www.shopberryapp.com
If you have a business proposal for ShopBerry app, please feel free to
contact us
.
Download for free from Google Market:
https://market.android.com/details?id=com.tenaxtechnologies.shopberry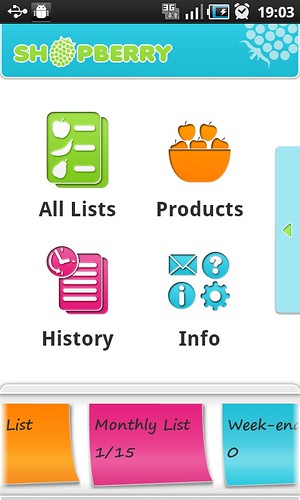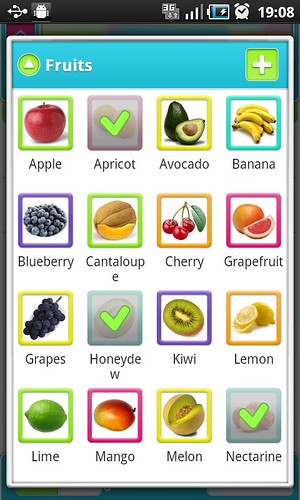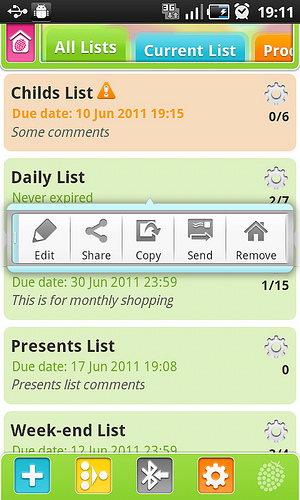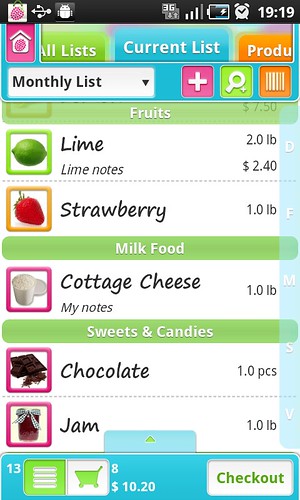 — modified on Jun 20, 2011 10:59:01 AM