Jun 28, 2011 1:59:16 PM via Website
Jun 28, 2011 1:59:16 PM via Website
We just got news a few days ago about Sony's new Xperia Active. Here are the specs: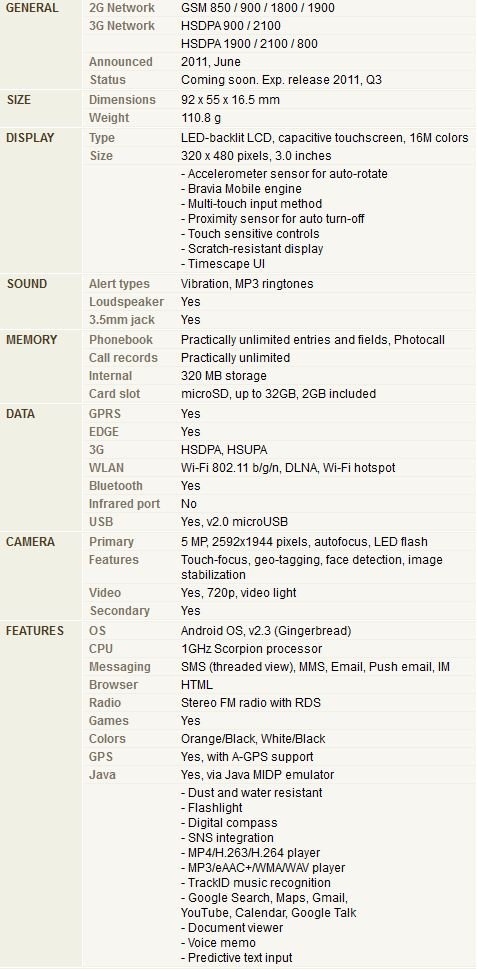 Thanks to GSMArena.com for the info.
Now who here is thinking of buying one of these? Certainly, the water-resistant feature could come in handy, and it sure has a nicer design than the G'zOne Commando.
— modified on Jun 28, 2011 1:59:39 PM