Dec 8, 2011 10:18:03 PM via Website
Dec 8, 2011 10:18:03 PM via Website
Description
:
Enrich your vocabulary. Fast. Everywhere. Anytime. 25 languages are available.
WordSteps Mobile Client for Android is a free mobile application which allows you to download new dictionaries from WordSteps.com and develop your Vocabulary effectively.
Using app, you can learn words everywhere: at a bus station, in a train, in an aeroplane or standing in a queue. Do not waste your time. Instead, use it to make yourself better. Just use your mobile phone to learn words with pleasure.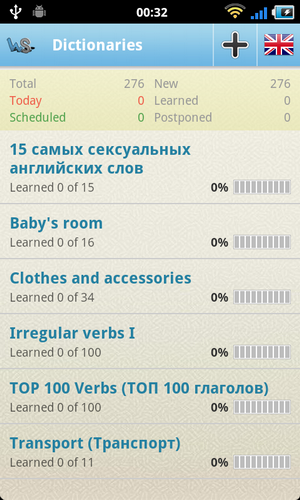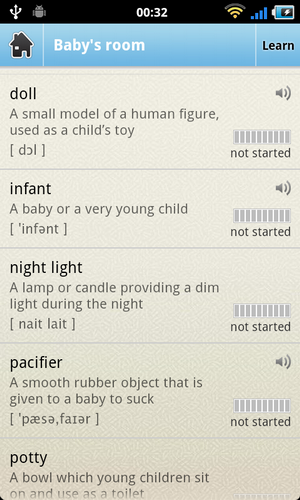 Features
:
Practice using interactive exercises.
Track your learning progress.
Use built-in reminder system.
Download more than 40.000 dictionaries from WordSteps.com
Download your own dictionaries from profile
Learn words anytime, everywhere.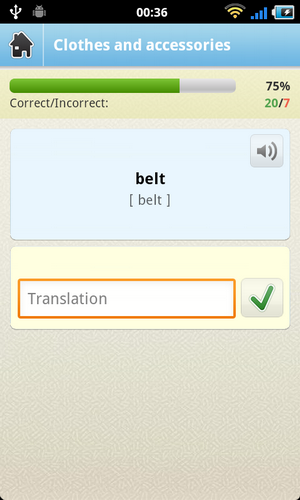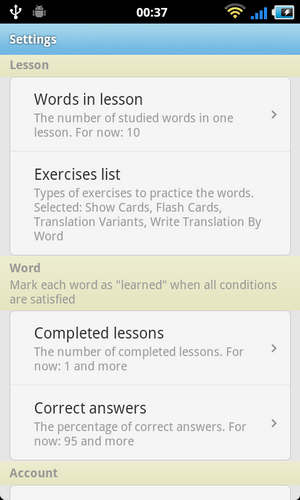 Video
:
YouTube
Changelog
:
New in ver. 1.0.1:
added 3 new exercises
words in exercises are now shuffled
bugfix
New in ver. 1.0.2:
landscape orientation in lessons
bugfix
Download
:
WordSteps App's page
Adnroid.Market
— modified on Dec 8, 2011 10:18:25 PM