Jan 7, 2012 6:22:01 AM via Website
Jan 7, 2012 6:22:01 AM via Website
Bubble Pop is a colorful puzzle game that you won't be able to put down! Try to empty the bubble tank by popping bubbles in groups of two or more.
How to Play:
Select any two or more adjacent bubbles with the same color and pop them. The more bubbles you pop the more points you earn.
Game Features:
- Three game modes: Classic, Time Limit and Push Column
- High quality graphics
Bubble Pop is an amazing bubble popping/breaking/buster game with a new and colorful look !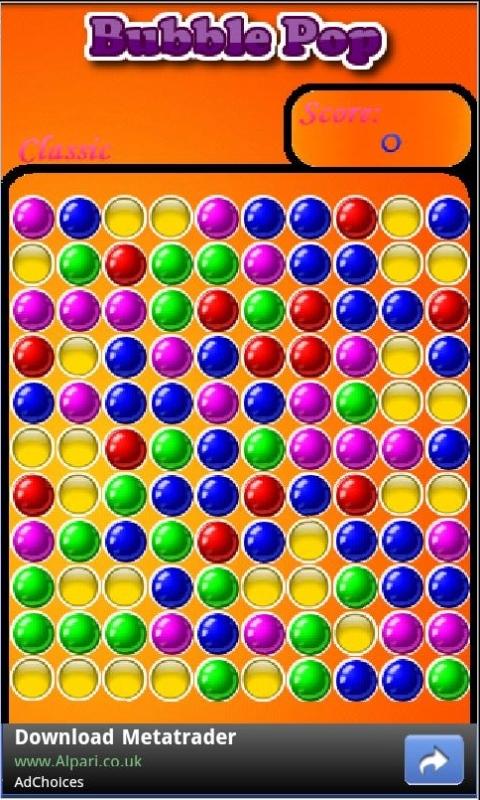 Android Market Link:
https://market.android.com/details?id=com.arcsys.bubblepop
Guys Please give Feedback!:o