Feb 26, 2012 4:17:20 PM via Website
Feb 26, 2012 4:17:20 PM via Website
Judo App [English]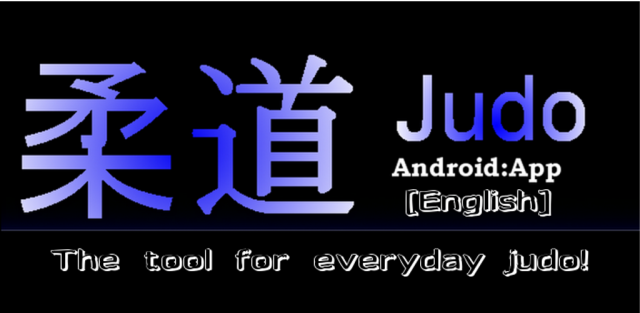 We are happy to introduce the brand new free Judo App in English.

This App is an mobile Android Application in English for Judokas. It lists
a lot of judo throws and grabbling technics and contains Systematics of the
throwing and grabbling techniques including all classifications of Nage-waza
(throws) and Ne-waza (grappling techniques). Furthermore dictionary of Judo
terms Japanese/English is included.
- Judo systematics:
*Nage-waza: Te-waza, Koshi-waza, Ashi-waza, Masutemi-waza & Yokosutemi-waza
*Ne-waza: Osae-komi-waza, Kensetsu-waza, Shime-waza
- The Gokyu
- All judo techniques with English translation
- A English-Japanese-dictionary with all important judo terms...
For everyday judo, for every judoka!

We are happy for every kind of feedback...
— modified on Feb 26, 2012 4:18:03 PM