Apr 9, 2012 10:11:12 AM via Website
Apr 9, 2012 10:11:12 AM via Website
Fly Chicken
Cross the haunting Forest, against breathtaking scenery, chicken eating plants and giant spiders! Challenging yourself and jump into Hyperspeed modes and collect coins as many as you can.
- Game play developed based on Android platform;
- Rich game elements for players to enjoy;
- Nice and unique graphic design;
- Easy and fun controls.
Available in Google Play:
https://play.google.com/store/apps/details?id=iec.flychicken.en.free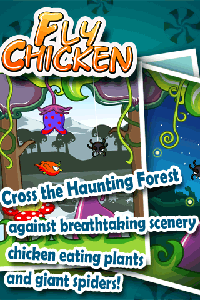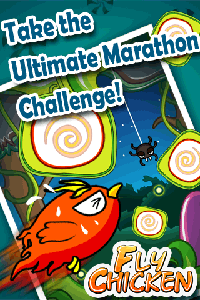 — modified on Apr 9, 2012 10:38:42 AM