Apr 27, 2012 1:38:57 PM via Website
Apr 27, 2012 1:38:57 PM via Website
Hi everyone!
Here is a game that was created under inspiration of old good game from 8 bit console – Ice Clamber. But Icy Joe has much better graphic, sound and some new features.
Hope you enjoy it. (Especially if you have nostalgia for old good game)
Free version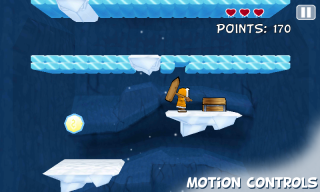 Any feedback is appreciated. Thanks!
— modified on May 2, 2012 5:33:12 PM by moderator